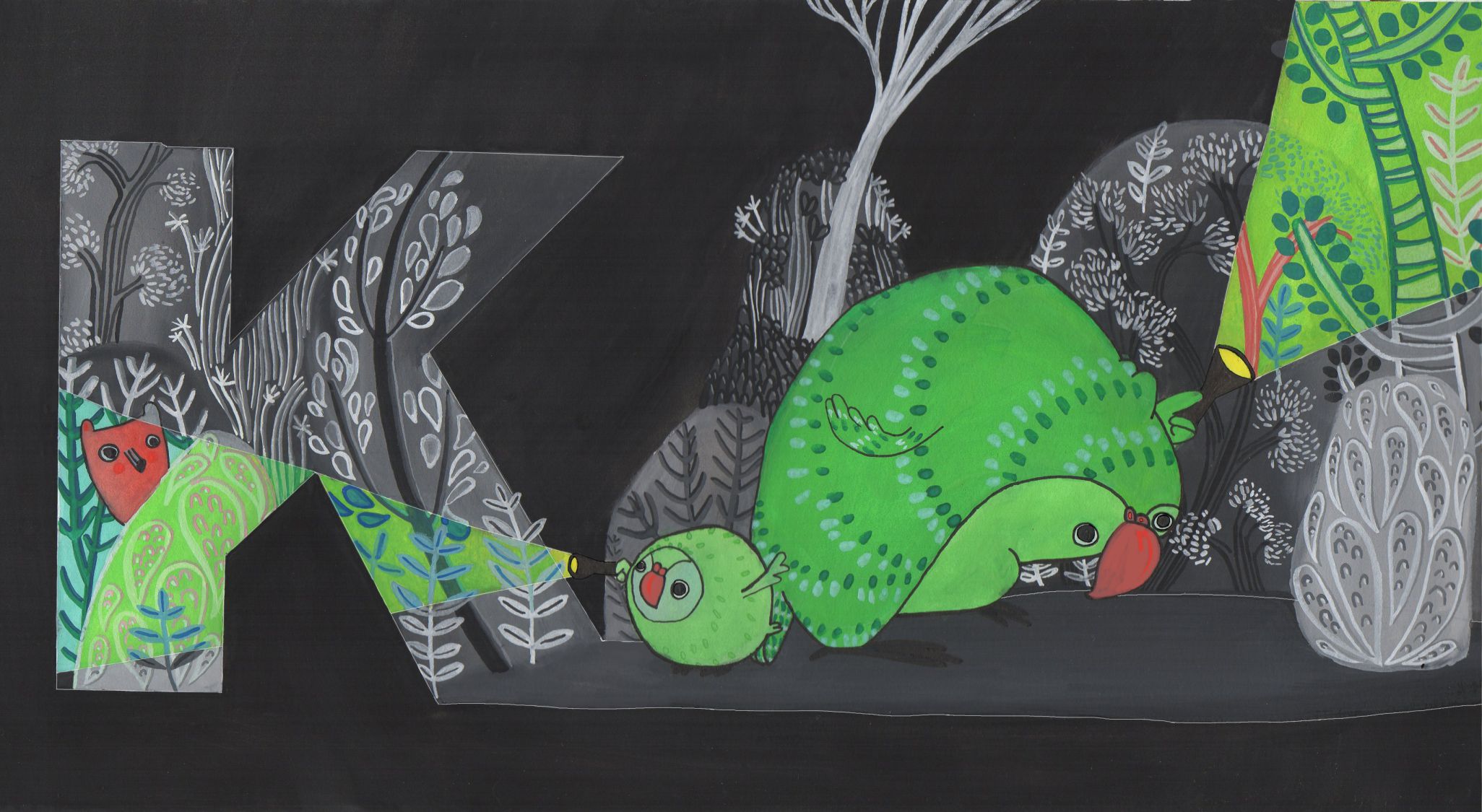 Kakapo
The rarest parrot of New Zealand
My illustration for Animal Alphabets, letter #K - Kakapo
Kakapo (Strigops Habroptila) is the world's only flightless parrot and the heaviest parrot of the world. It is a nocturnal, herbivorous bird native from New Zealand where it came to occupy the ecological niche that is filled elsewhere by mammals. The decline of Kakapo population started after the arrival of Māori because of hunting. However the true decimation of kakapos occurred when the European settlers introduced mammalian predators, like cats and mustelids. The kakapo's adaptation resulted useless against these new enemies and so the parrots fquickly died wherever the mammalian colonisation took place, eventually surviving only in the remotest zones. By the end of the last century it was clear that Kakapos were about to extinct unless taken to a predator-free habitat. In 1989 the Kakapo Recovery Programme was developed and the last 65 individuals were transferred onto four islands, where the birds are protected and monitored. In 2016 this critically endangered species counted 154 living individuals, most of which have been given names!
In my illustration kakapo is checking if the forest is safe, but the chick might have seen someone dangerous... [2017]