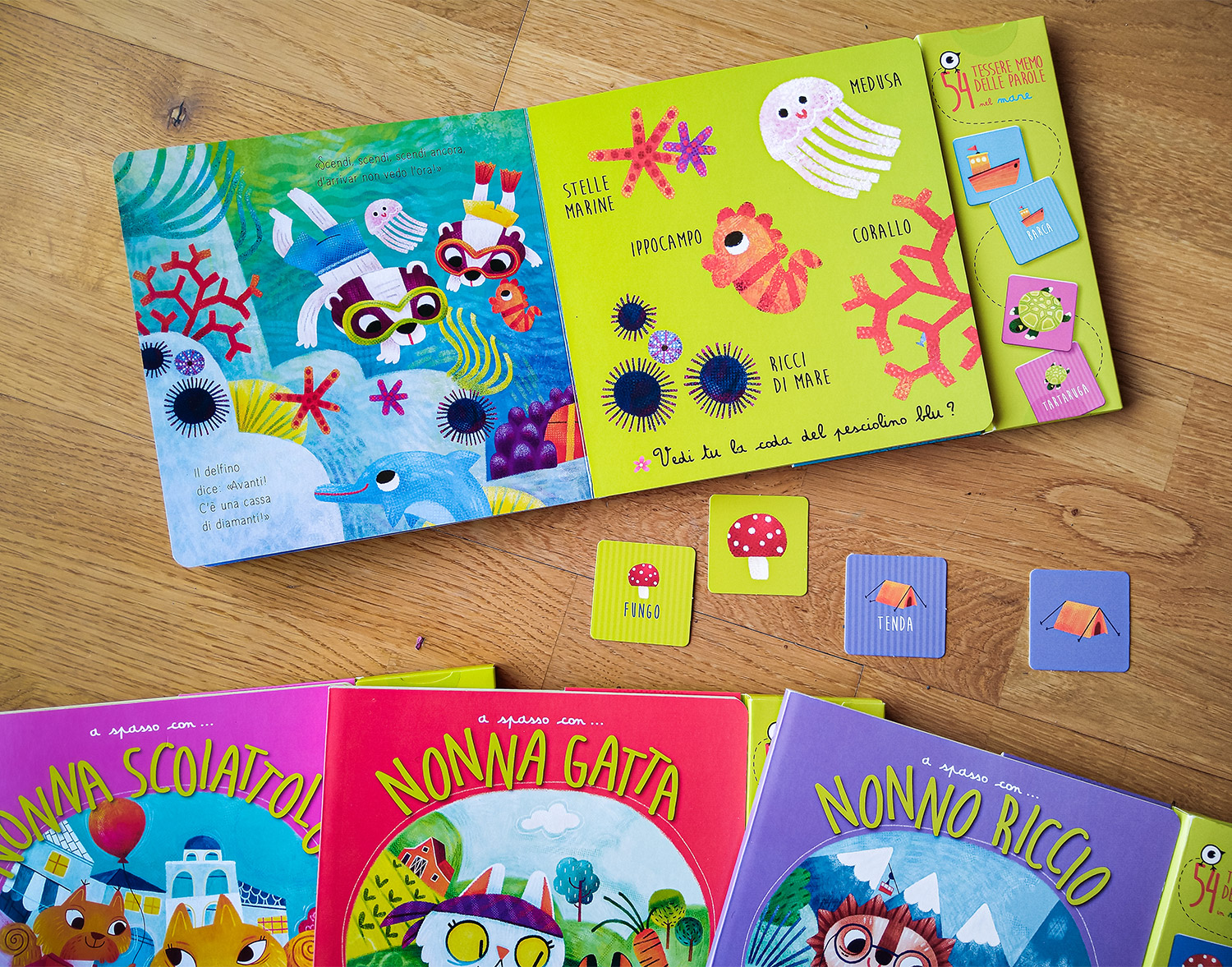 New children's books out today
A collection of game books illustrated for Ludattica
Two books annoucements in a week, isn't that crazy?! And here is not one, but FOUR books! The title of the series is "A spasso con..." (i.e. "Going for a walk with...") and the books tell the stories of grandchildren going on an adventure with their grandparents: Granpa Badger, Grandma Squirrel, Granpa Hedgehog, Grandma Cat. The characters will meet soft sheeps and hungry rabbits exploring a farm, clever dolphins and an hidden treasure in an underwater adventure, jumping frogs and yummy chestnuts hiking on the mountains, cycling badgers and merry-go-round walking through the city.
The books include a memory game with cards featuring elements from the story. A classic game designed to develop observation skills and help children to match the words to pictures.
The books are written by Tony Castello and published by Ludattica.