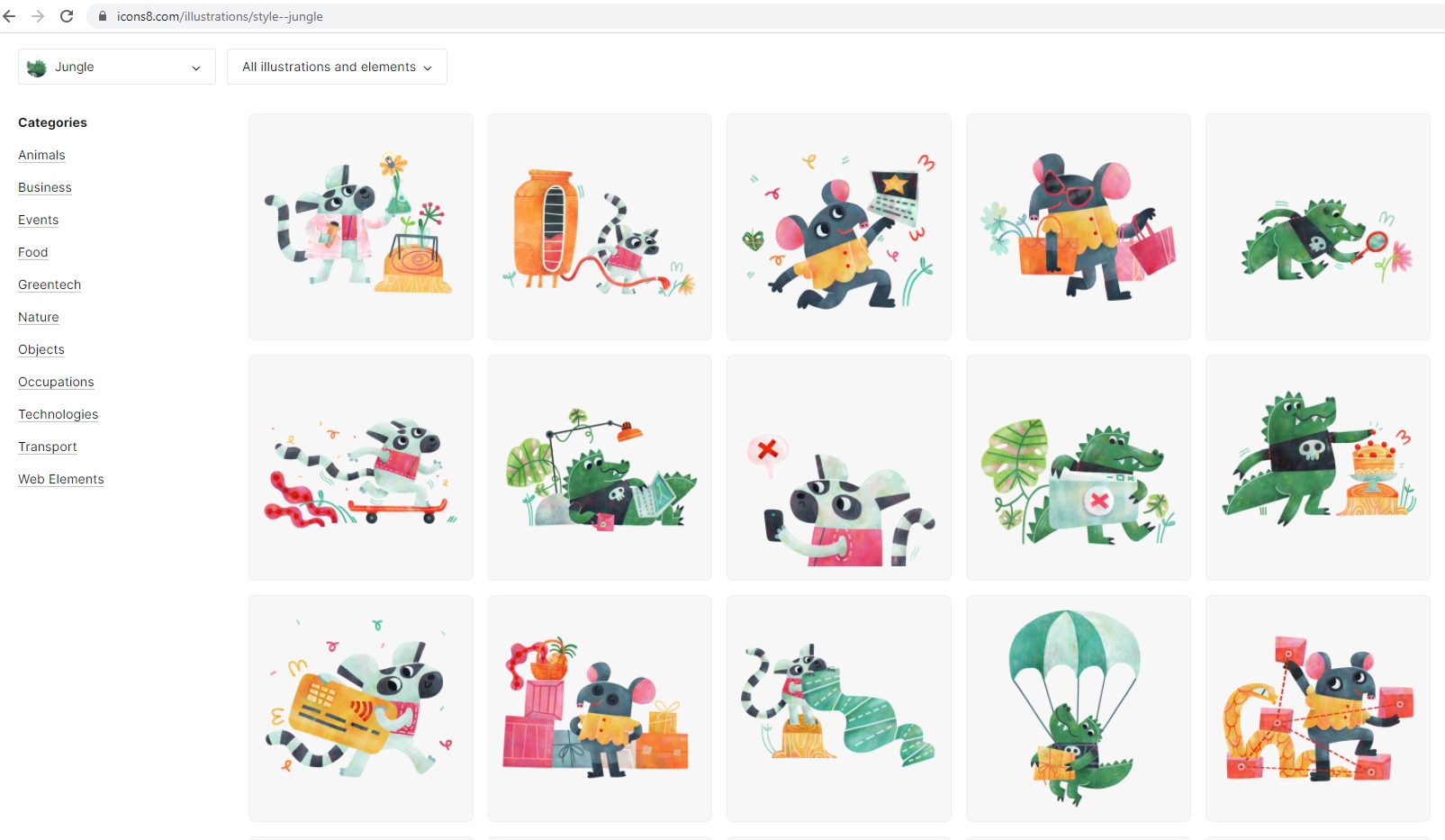 My illustrations now available on Icons8
A new project featuring illustrations for web applications
I'm really happy to share this new project I've been working on during the last few months. I've been collaborating with Icons8.com to develop a bundle of illustrations for their platform, Ouch!. Ouch is an illustration library that includes thousands of illustrations specifically designed for user experience, social media marketing and web apps. The new style that I created for Ouch is named "Jungle" and it features some rainforest animals: a tapir, a lemur, a crocodile and a snake, for now.

The pack of illustrations is out today! So if you're looking to spruce up your project (app screens and states, blog article, website page, social media content...) run here!
You can download the low resolution files for free for a link. Or pay to get high resolution SVG and PNG files with no linking required and the possibilitity to edit and personalise the images.

This has been one of those projects that make you grow as a professional. It pushed me out of my comfort zone and allowed me to work on the representation of complex concepts, really challenging!
Now, I'd love to get your feedback to enrich my collection and make it more and more helpful for creators. So I invite you to drop me a line to tell me what you think. Cheers!