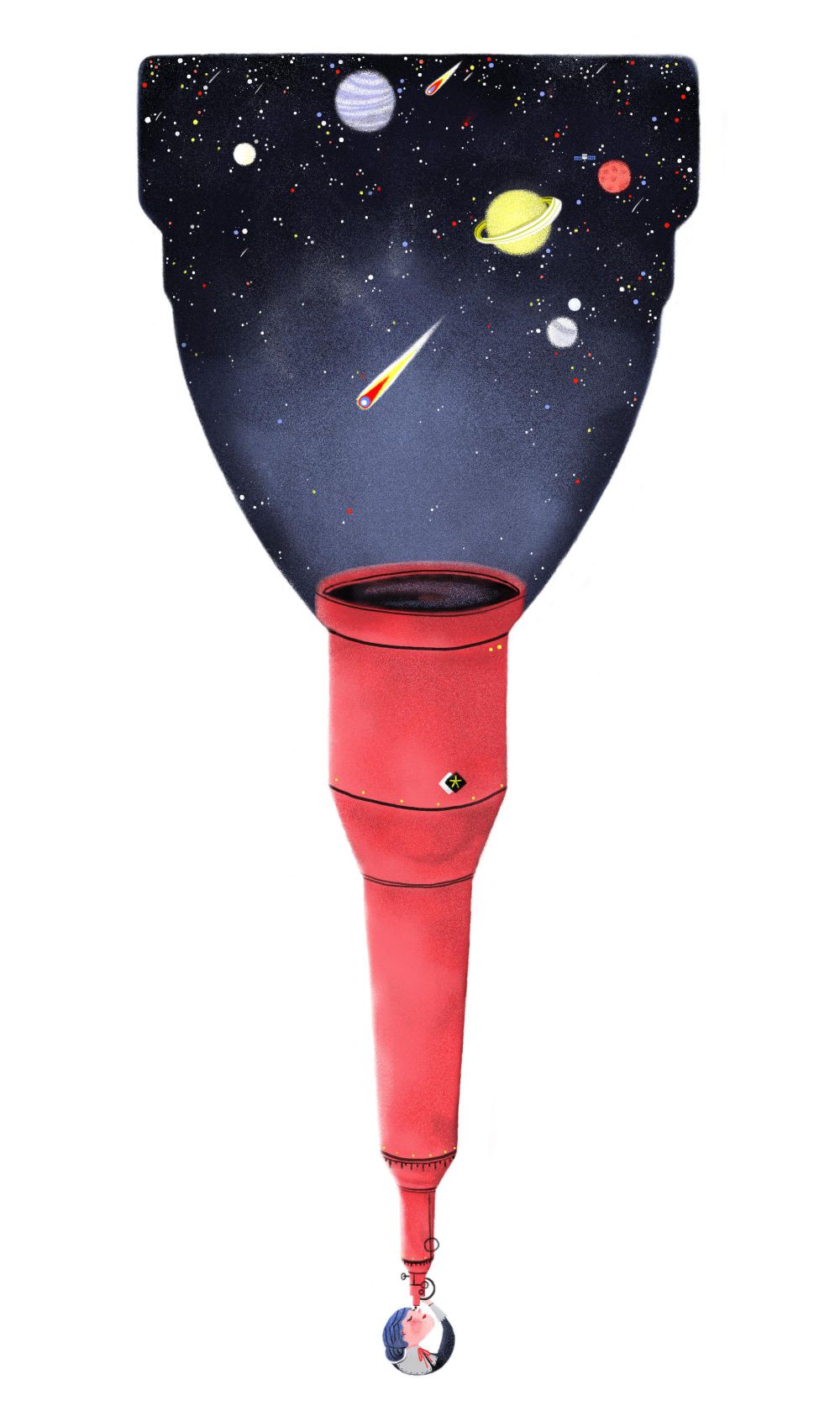 Special award at That's a Mole!
Winner illustration of the prize "Fermi tutti" by INFN
I'm absolutely happy to announce that my illustration is awarded at the 5th edition of That's a Mole! contest with the Special Prize "Fermi tutti"! The special award was assigned by the National Institute of Nuclear Physics (INFN) to celebrate the tenth anniversary of Fermi satellite.
I'm particularly happy to receive this award because not very long time ago I used to work as a researcher with a physics background (nanothecnology and plasmonics, in particular). Actually my illustration was inspired by my previous experience as a scientist and it is dedicated to all the women in science who devote their lives to uncover the mysteries of the universe. It is an upside down silhouette of the Mole Antonelliana which is turned into a telescope pointed at the canopy of heaven. Here a curious astronomer observes the dancing constellations, comets, mysterious planets and a tiny satellite...
The illustration will be printed at huge size and on show in Montebello street in Turin (Italy), just at the foot of the Mole Antonelliana, from the 23th of June to the 10th of September. I'm really looking forward to seeing it!