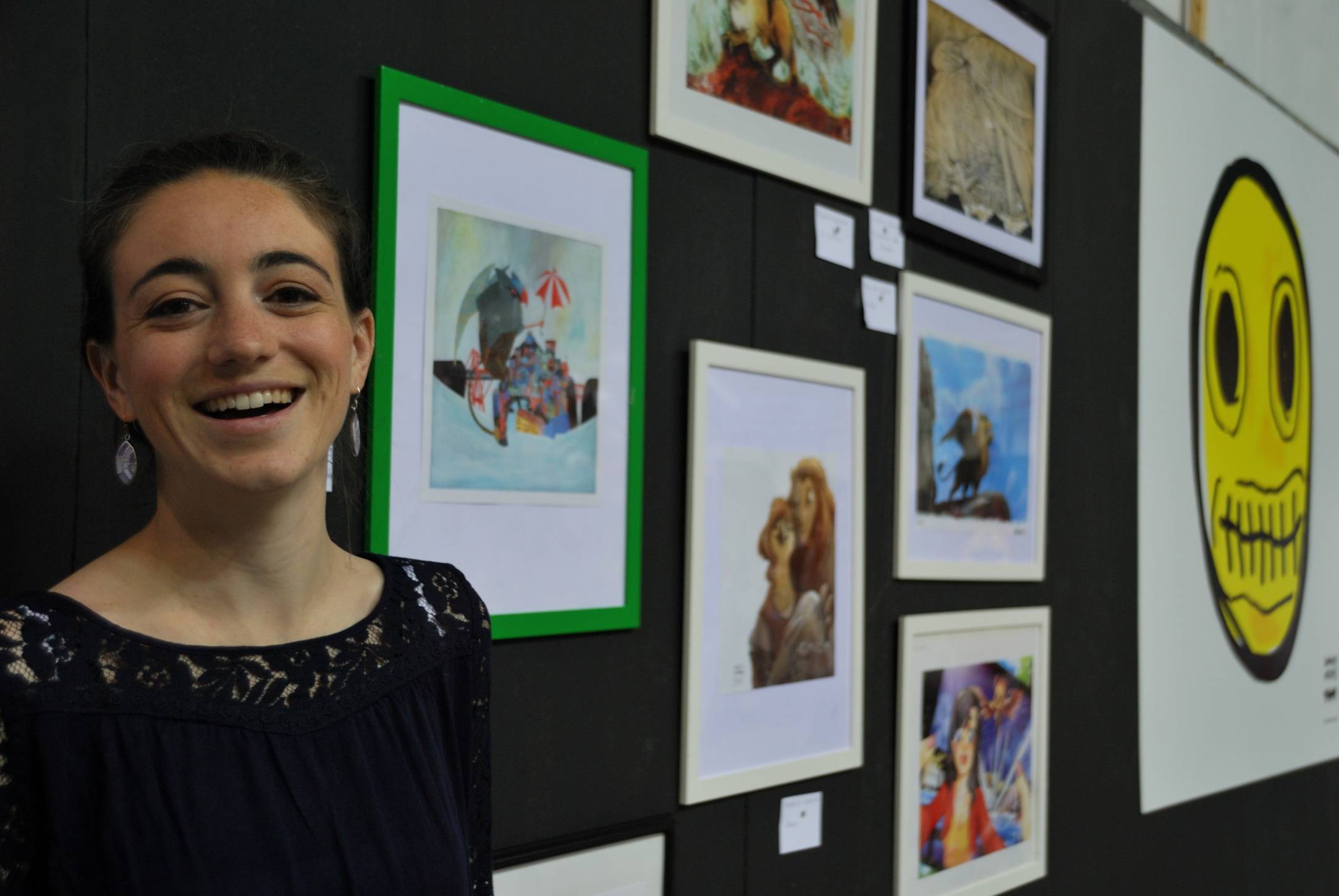 Winner @ SMACK! Genoa Comics Exhibition
My griffin is the winner of the illustration contest "Disegno Genova 3"
Hooray! I don't know if I can make myself clear but I'm so happy: my ilustration is the winner!!! The contest, Disegno Genova 3, was organised by UNO with EurHope, it involved an exceptional jury and its theme was "the griffin". The award cerimony has taken place today in Genoa at SMACK! – Comics Exhibition and I've had the satisfaction of finding my griffin at the exhibition place of honour. An amazing lecture made my special day even more special. It's been held by Paolo D'Altan, Ferruccio Giromini and Ivo Milazzo and I really have to thank them and the organiser, Enrico Testino, for their helpfullness and precious advices! I bring home a plethora of ideas and a fluffy Umbreon (not mine, of course, just a present!).