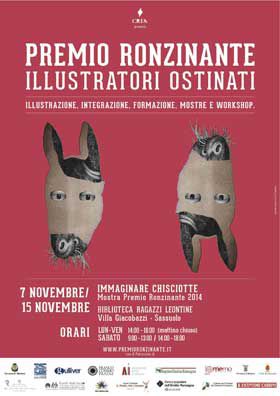 Ronzinante Exhibition 2014
A new exhibion in Sassuolo including two my illustrations!
Ready to gather the children votes! Two my illustrations were selected at the Ronzinante contest and a new exhibition is being organised in Sassuolo, at the Chidren Library Leontine from 7th to 15th November. You can find more info here. Here is the call of the Ronzinante Award , that is organised by Associazione C.R.E.A..