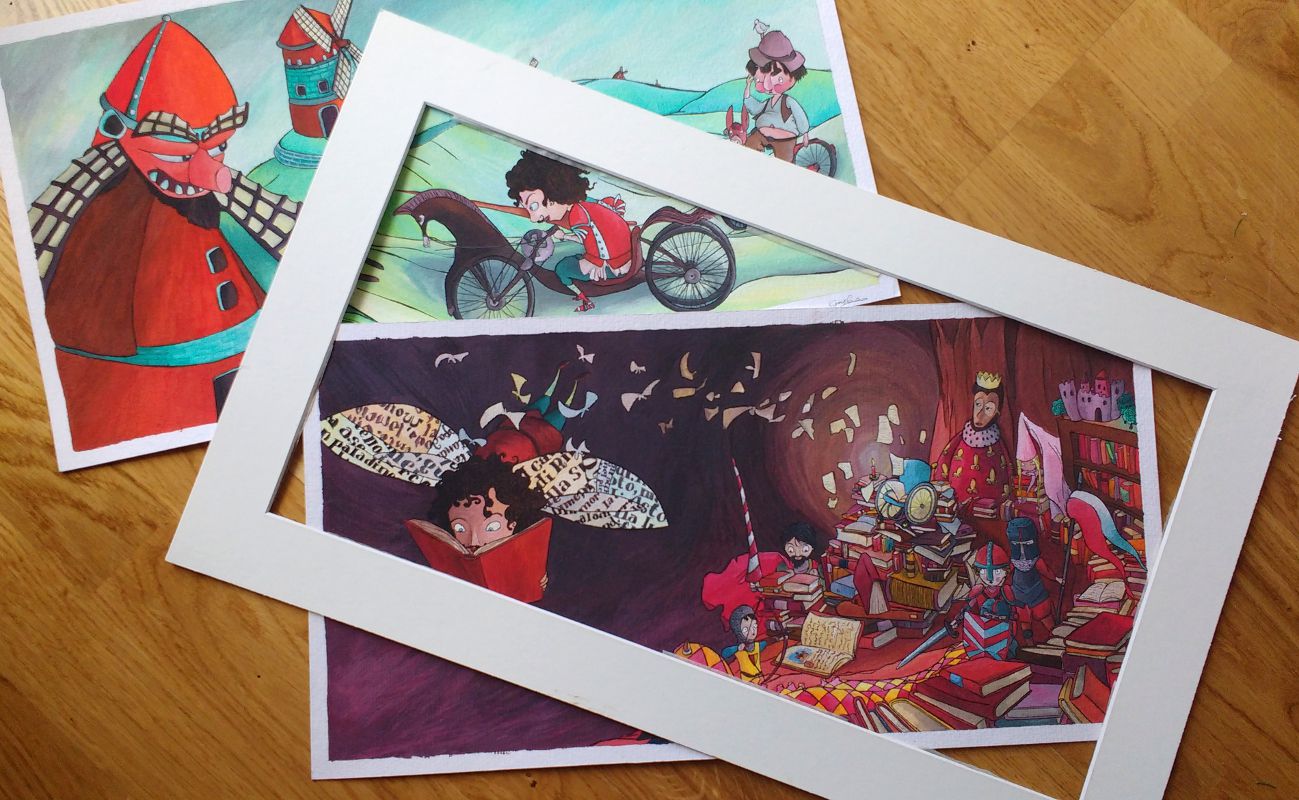 Award Ronzinante 2014
My illustrations are selected, be ready for the exhibition!
Time to go to Modena: two illustrations of mine were selected among the finalists of Associazione C.R.E.A.. They are being exhibited from 27th April to 11th May at the Sala Paradisino. As the first edition theme, the contest suggests to investigate disability through a disabled Don Quixote. Re-creating the Cervantes' character as a wheel-chaired knight has been pretty challenging. I liked designing the charging Ronzinante as a Paralympic hand bike and imaging book stories as wings that let fly away from the chair (wheeled, or not) towards heroic adventures.