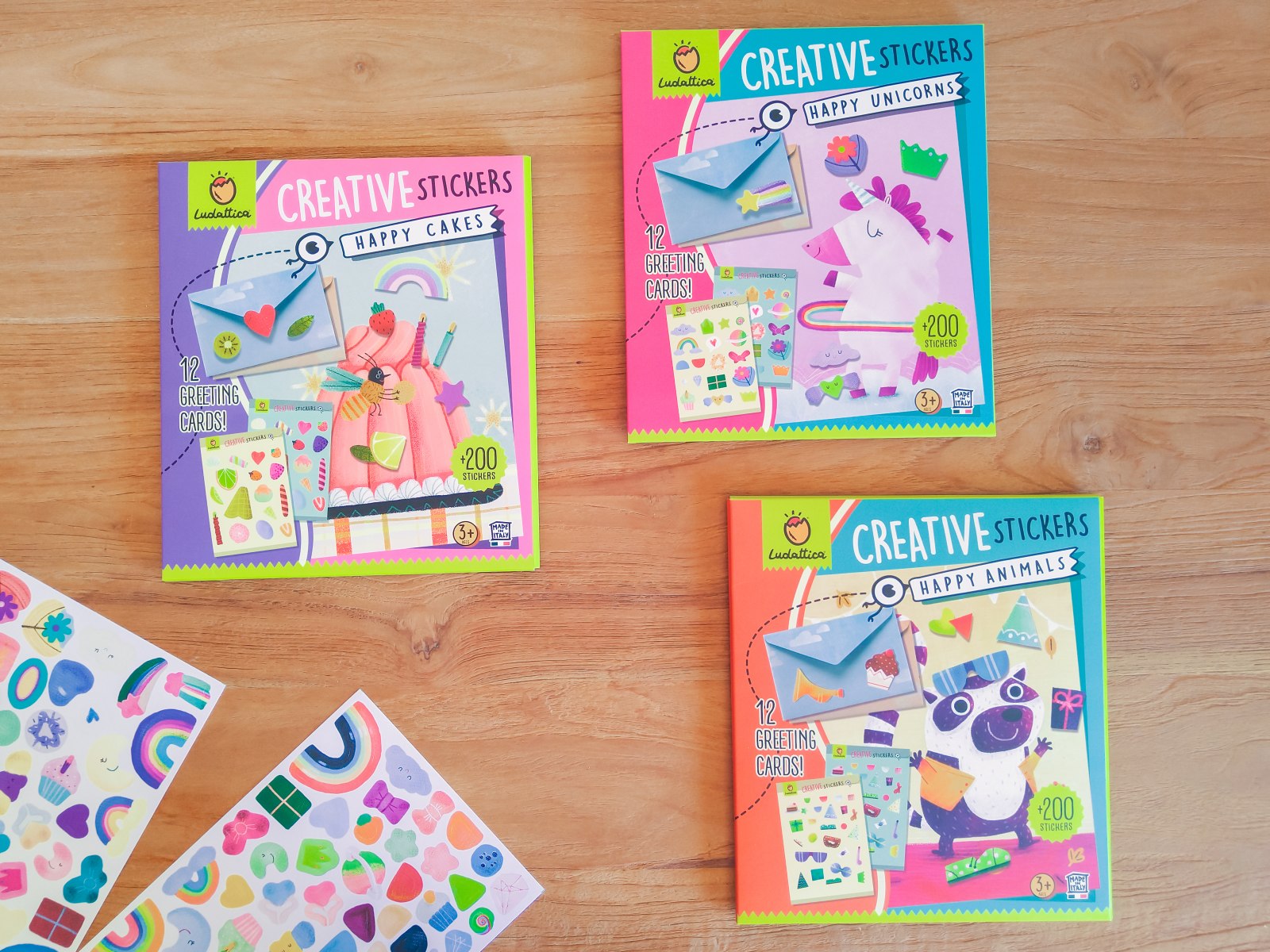 Creative Stickers, playful greetings cards
The last children's games illustrated for Ludattica
Recently I've been working on a new project for Ludattica, a children's game brand by Lisciani Group with whom I collaborate since a couple of years. The new series of games is called Creative Stickers and it combines playing with colorful stickers with creating a collection of unique greeting cards.
I designed three differently themed products: Happy Animals, Happy Unicorns and Happy Cakes. The creative sets include twelve illustrated greeting cards that can be decorated with over two hundred stickers. They display funny party supplies like hats, banners, balloons and rainbows (animals and unicorns edition), or delightful adornments like meringues, strawberries, fondant flowers and chocolate chips (cake edition).

You can find them all at the following link:
Ludattica Creative stickers.