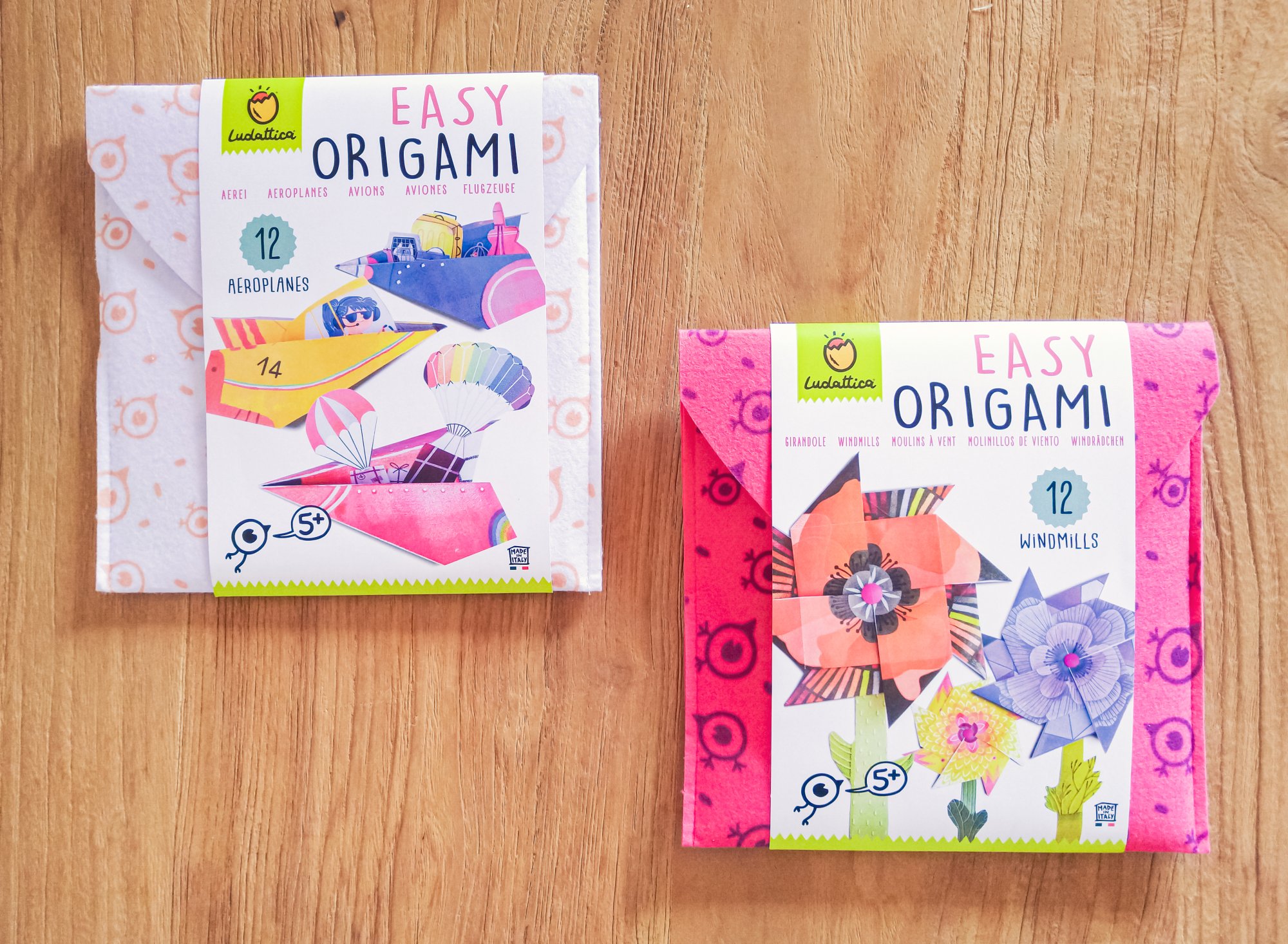 New games for the Easy Origamy series
My collection of Ludattica children's games is enriched with two pieces
After pets, monsters, butterflies and boats, the Easy Origami collection by Ludattica enriches with two new origami folding games: aeroplanes and windmills.
Like the other products of this series, they include illustrated paper sheets, that can be folded into colourful paper sculptures and garnished with several paper elements. The planes can board illustrated passengers, pilots, skydivers and any kind of cargo. The origami windmills can be set on a cardboard stick, being actually able to spin. The games are designd to develop concentration, fine motor skills, logical thinking and imagination too.

You can find them all at the following link:
Ludattica Easy Origami.