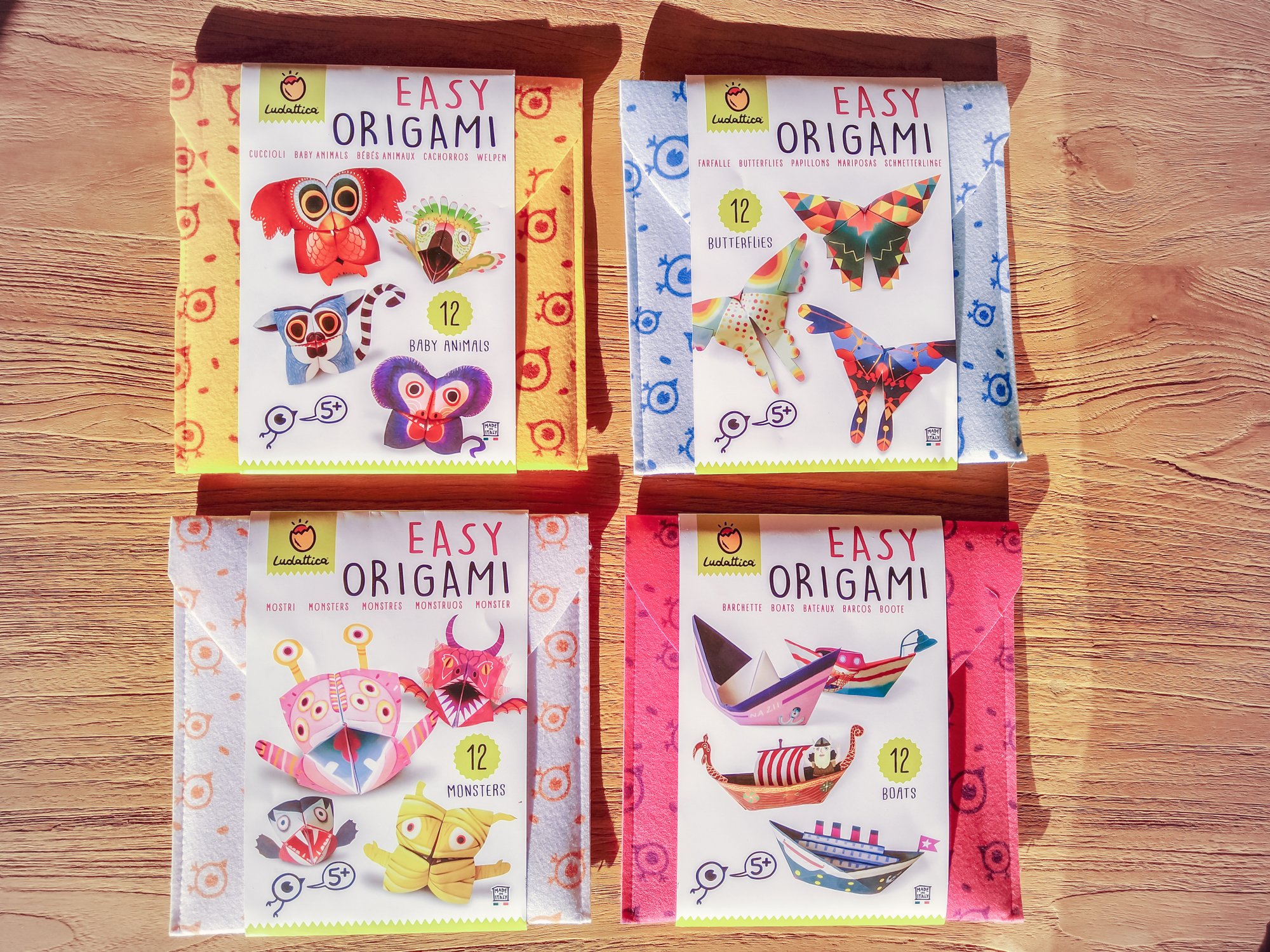 Easy Origamy, new games for Ludattica
My last work on illustrated children's games
More illustrated games are coming to life: my work in publishing is full of satisfaction. The collaboration with Lisciani Group goes on and I've illustrated a series of new creative games for their brand Ludattica: Easy Origami.
I designed four products based on different origami folds: boats, monsters, butterflies and pets.
They are composed of illustrated square sheets that, once folded, transform into colourful paper sculptures. The resulting pieces can also be garnished with illustrated extra details, like paws and ears (for monsters and pets), wing parts (butterflies) and fishermans and sails (boats).

You can find them all at the following link:
Ludattica Easy Origami.