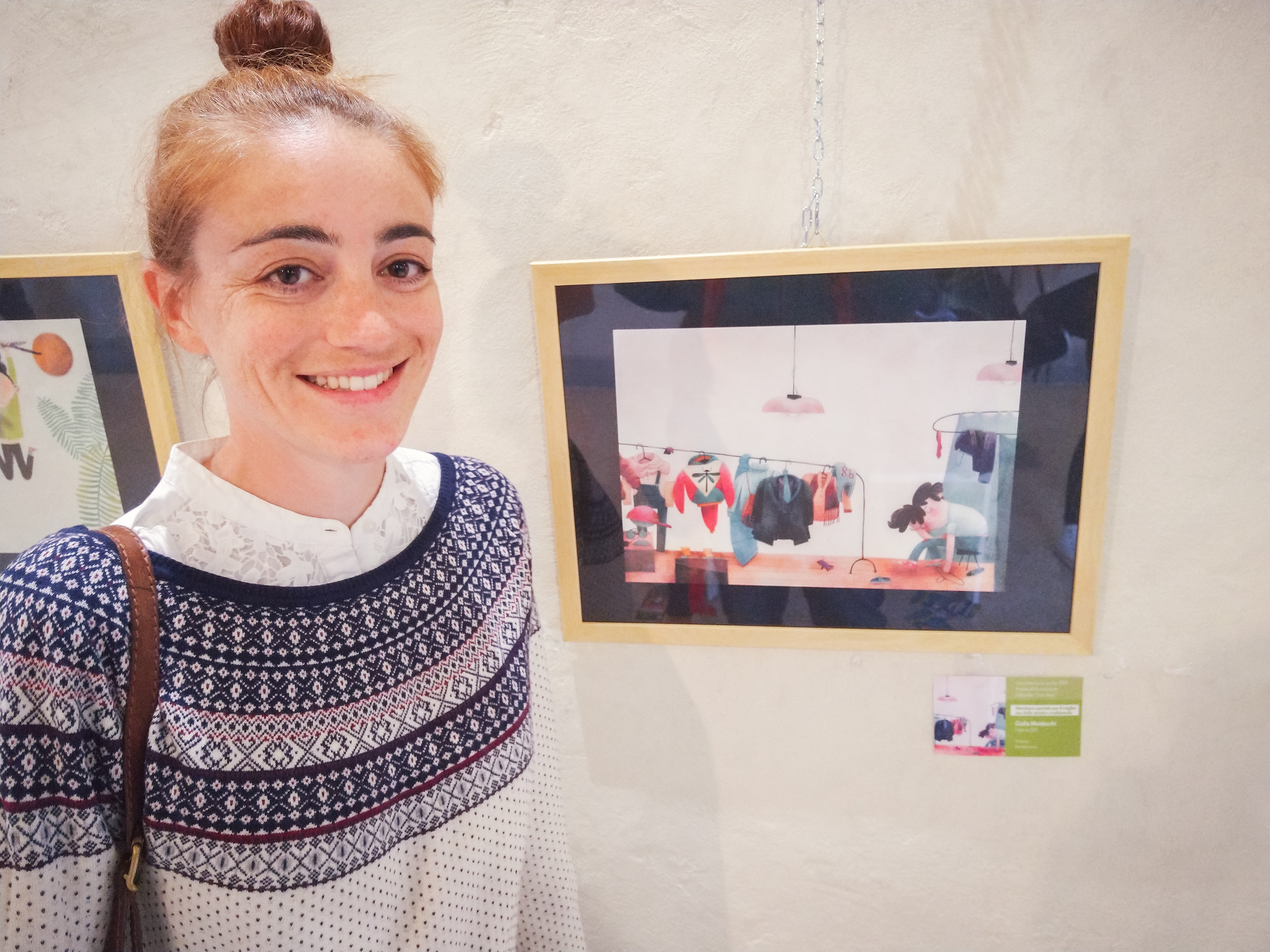 Exhibition at Lucca Comics and Games
Vernissage and award ceremony at "Livio Sossi" Award
Today it's been a big day. After spending the morning wandering between cosplayers, illustrated books, Pokemons and comics, I got to the Lucca Junior pavilion. The exhibition of Lucca Junior 2019 - "Livio Sossi" editorial illustration award was there, including my illustration. Finding it at the amazing Lucca Comics & Games festival, with so many visitors around, has been spectacular!
I enjoied seeing the other beautiful pieces at the exhinition (so many different ways to depict the same story!) and I was super thrilled to meet the outstanding judges of the competition: Paolo D'Altan, Davide Calì, Valentina Mai and Arianna Papini. I'd like to thank them again for their kind words and precious advices.
The award ceremony was something huge, on the stage of the (sold out) Giglio Theatre. Really unforgettable.