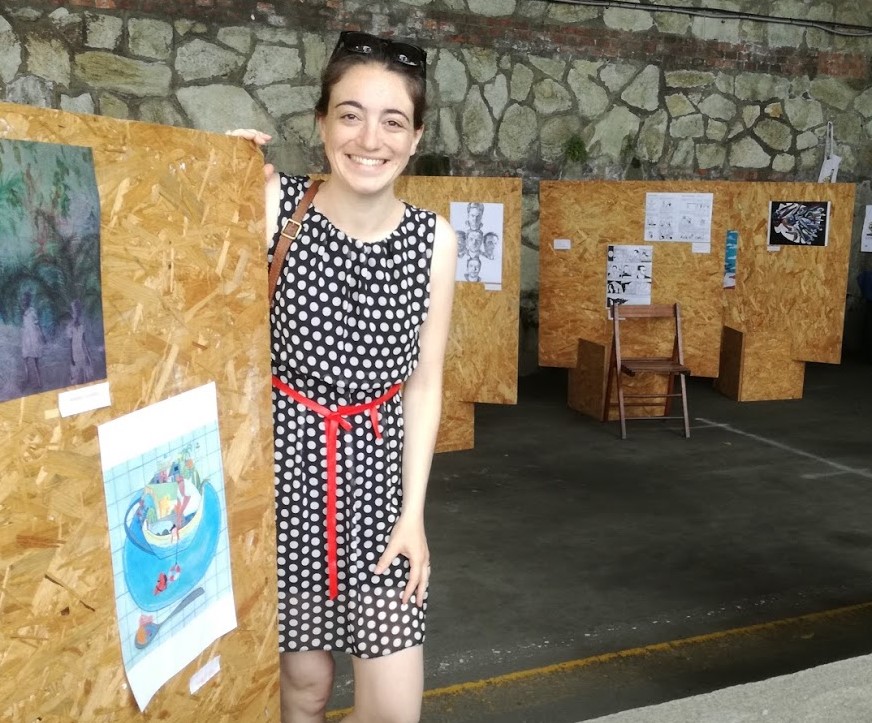 Exhibition at Celle Ligure!
My illustration at Disegni e Libri al Sole Festival
Finally the day to go and give a look to my illustration exhibited in Celle Ligure has arrived and today we spent the whole day at Graffi - Libri al Sole Festival! It's been very exciting fiding my illustration at the exhibition and printed on the calendar published by the event organisation. The award cerimony took place today and I could shake the jury members' and organisers' hand (and I was unexpectedly awarded with a basel plant too!). Now you can find the selected illustration in the gallery, its title is "Colazione Lampedusana" (i. e. "Breackfast of Lampedusa"). As previously mentioned, the competition theme was "Dailiness" and my illustration is dedicated to the island of Lampedusa and its generous people that rescue and welcome migrants daily.