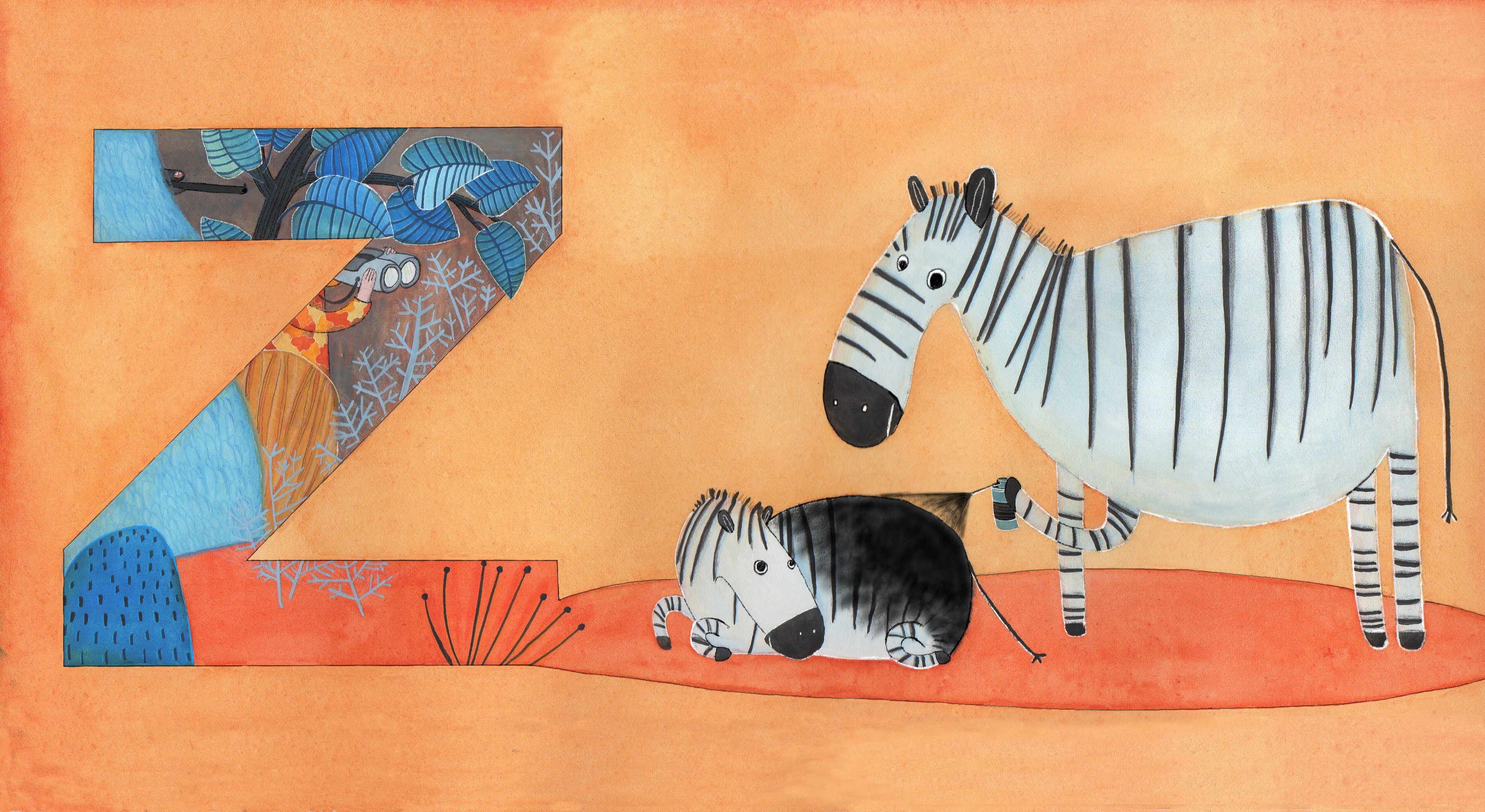 Zebra
Threatened by hunting for striped skin
My illustration for Animal Alphabets, letter #Z - Zebra.
Three species of zebra exist: plain zebras, mountain zebras and Grévy's zebras (Equus Quagga, Equus zebra, Equus Grevyi). Zebras are African equids characterised by their distinctive black-and-white striped coats, which are unique to each individual. Many hypotheses have been proposed to account for the evolution of the striking stripes of zebras, which are traditionally considered related to camouflage. Unfortunately due to their unique stripes, zebras were, and still are, hunted for skins and in particular mountain zebras were hunted near to extinction at the beginning of the XX century. Other anthropogenic factors have had a severe impact on all the zebra populations for habitat fragmentation and degradation. Nowadays the three species are considered as vulnerable or endangered.
In my illustration zebra and her colt are trying to hide their stripes in order to deceive hunters. [2017]