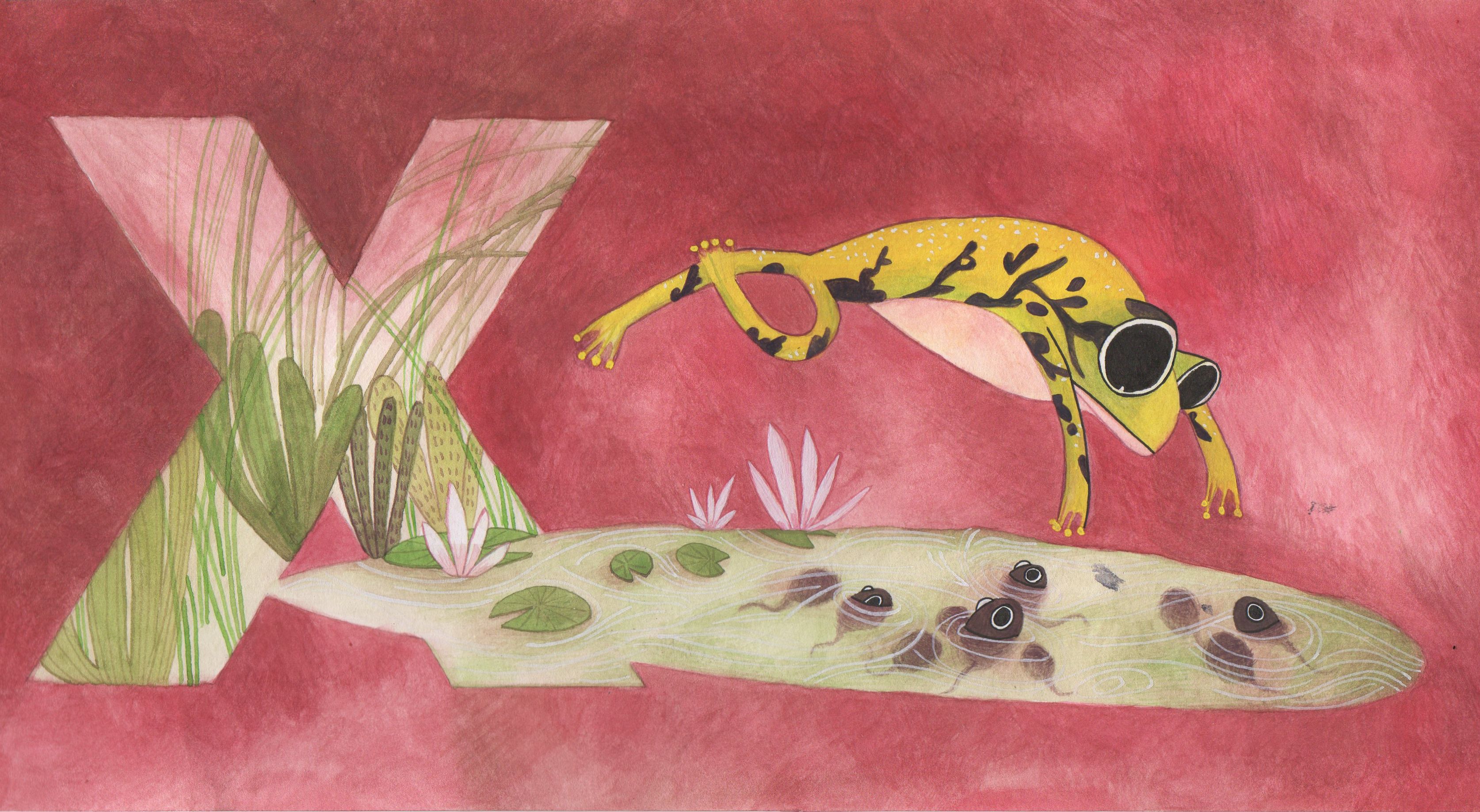 Xanthophrine Tigerina
An extremely rare Indian toad
My illustration for Animal Alphabets, letter #X - Xanthophrine Tigerina.
The Xanthophrine Tigerina is also known as Amboli Toad. It is a yellowish toad with dark stripes on top and sides of the body. It is endemic to Amboli, Maharashtra state, in the Western Ghats of India. Xanthophrine Tigerina is considered "Critically Endangered" because it is known from this single location only and its estimated area of occupancy is presumed to be less than 10 km2. Moreover the area where this species occurs is experiencing loss of forest cover and its habitat is considered to be severely fragmented.
In my illustration the toad is taking care of her tadpoles. [2018]