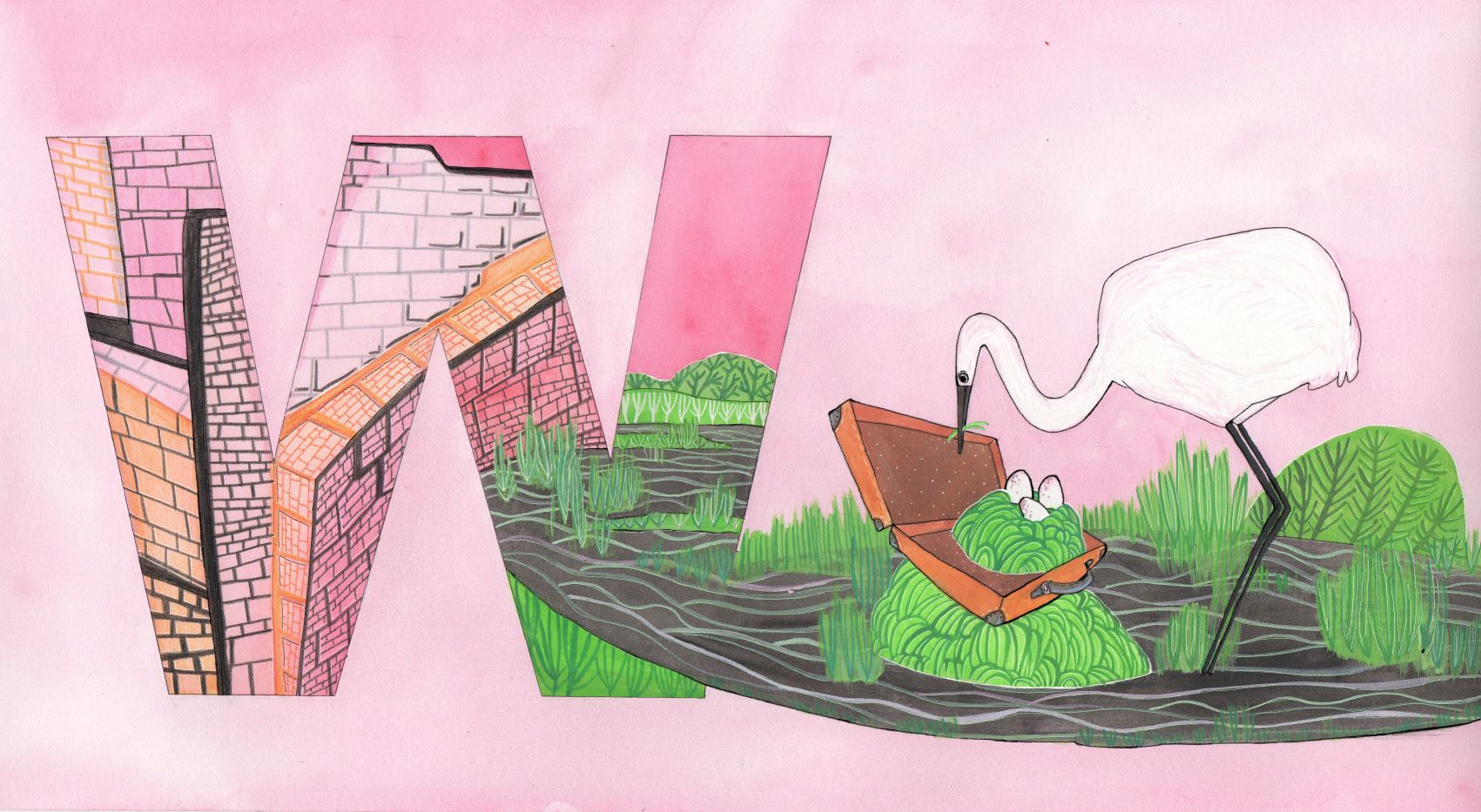 Whooping Crane
An American bird decimated by hunting
My illustration for Animal Alphabets, letter #W - Whooping Crane.
The whooping crane (Grus americana) is a big north American crane that nests in marshes. The destruction of its habitat and hunting have decimated whooping cranes and the total population counts only about 600 individuals. In the last century, the conservation efforts settled protected areas leading to a mild recovery of the whooping crane population. The Wood Buffalo National Park (Canada) was the last remnant of former nesting habitat, even if after a recent conservation project whooping cranes have nested naturally in Necedah National Wildlife Refuge (USA).
In my illustration a whooping crane is about to leave with her nest and eggs towards an intact habitat. [2017]