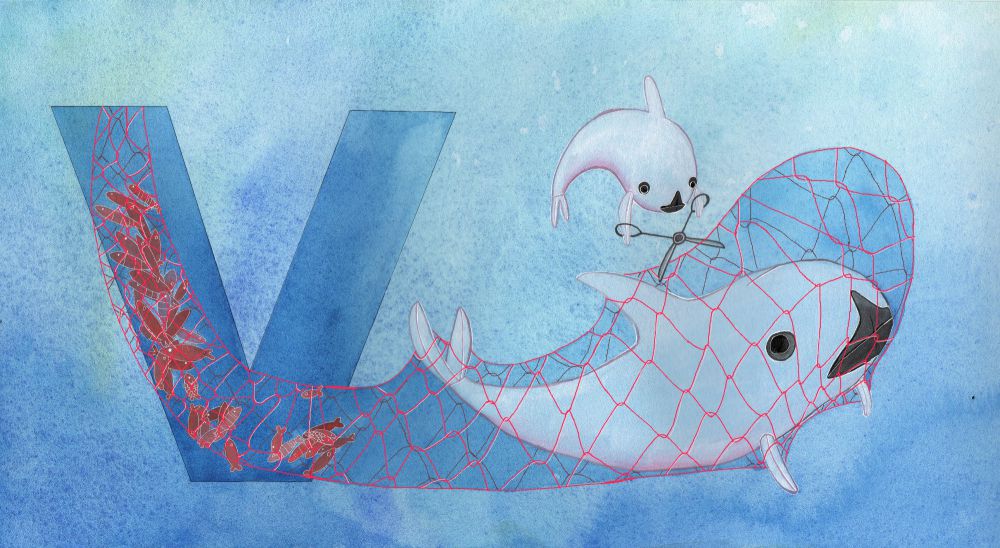 Vaquita
An evolutionary distinct and globally endangered mammal
My illustration for Animal Alphabets, letter #V - Vaquita.
The Vaquita (Phocoena sinus) is an aquatic marine mammal endemic to the northern part of the Gulf of California. It is a very rare species of porpoise that lives in shallow turbid lagoons along shorelines and it feeds on small fish, squid and crustaceans. Vaquita is critically endangered, being considered the most endangered marine mammal species. It's been recently estimated that only 30 individuals remain. The primary threat two vaquitas is accidental drowning in gillnets meant for catching toboata fishes. In addition, the habitat of vaquitas is small and their food supply and health is affected by pollutants and water quality. Nowadays the population is so small that is suffering of low genetic variability. The vaquita is an evolutionary distinct animal, it has no close relatives and so it represents a top priority for conservation campaigns.
In my illustration baby vaquita is freeing its mum trapped in a fishing net. [2017]