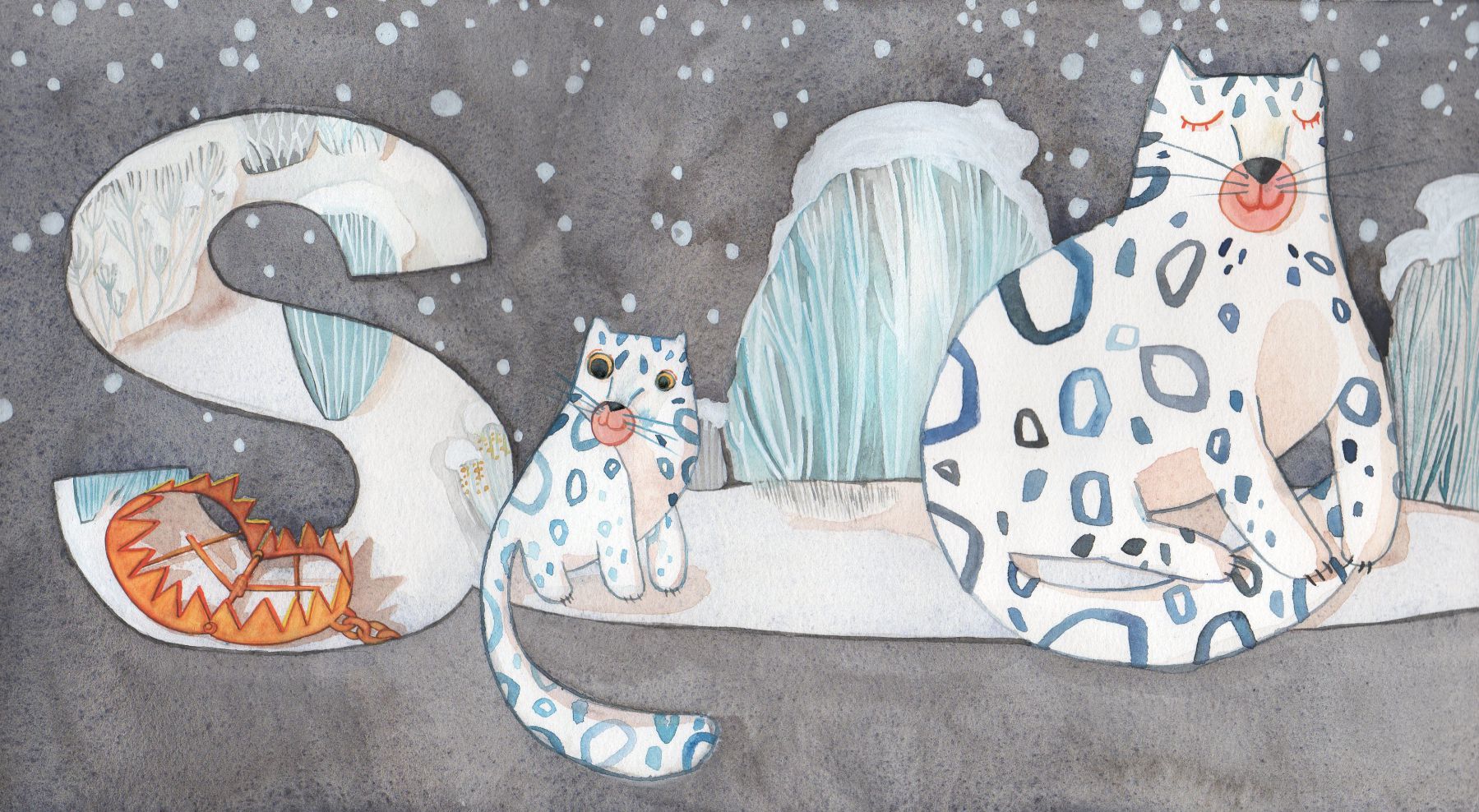 Snow Leopard
An endangered majestic feline
My illustration for Animal Alphabets, letter #S - Red Snow Leopard.
Snow Leopards (Panthera uncia) are found in the mountain ranges of Central Asia. These large cats are characterized by a whitish fur with black spots and rosettes. They are adapted to their cold high-altitude habitat, being usually solitary and highly elusive. The species is listed as Vulnerable on the Red List of Threatened Species. It's estimated that less than 7000 individuals are left in the wild (source: Snow Leopard Trust). The major threats to the endangered cat is poaching for the illegal trade of skin and herds protection. It's been reported that hundreds of leopards per year are killed. Other important issues involves the cats' habitat exploitation for human activities, mining and other large-scale development.
In my illustration the snow leopard cub is attracted by a trap hidden in the snow, while his mother is calmly sleeping. [2018]