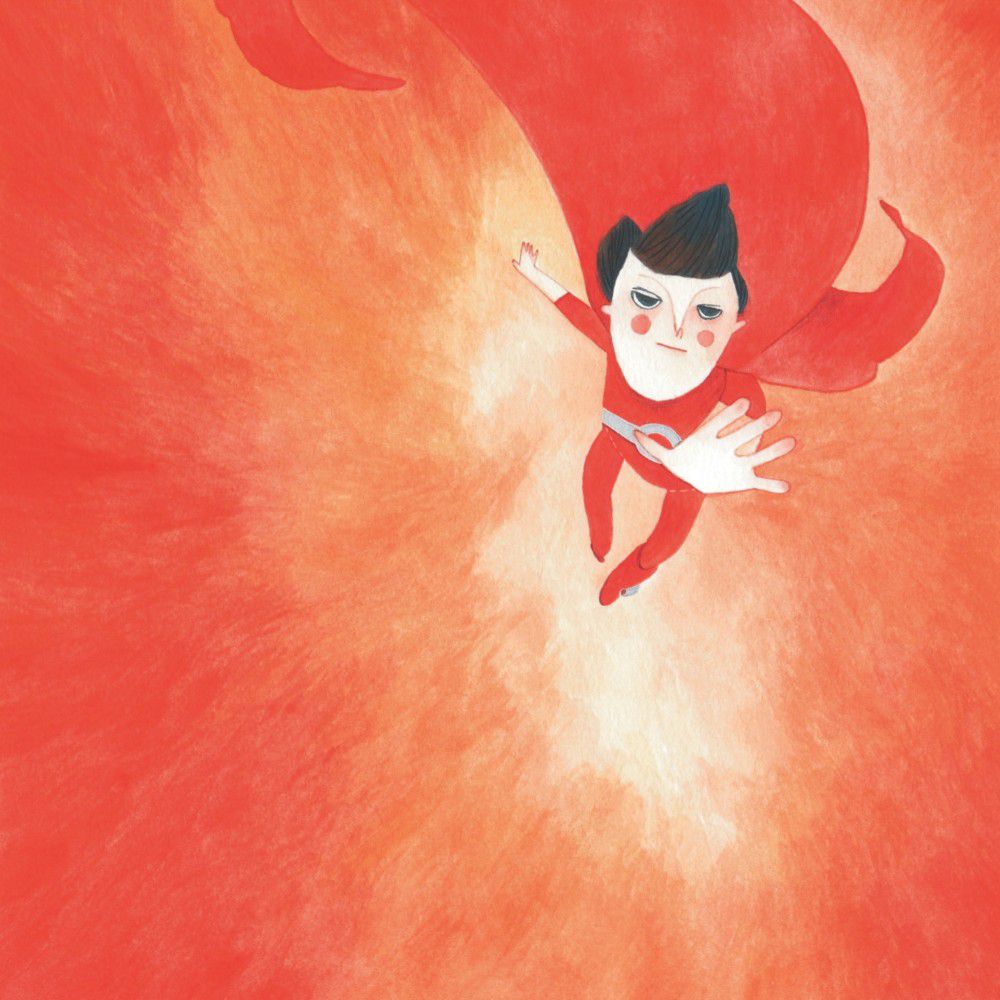 Run away bear, run!
Scarpetta d'Oro, the awarded tale
"The bear was about to be swallowed by the volcano when he saw something red flying across the sky...".
Open the picture book "Un paio a ciascuno" (i. e. A pair of shoes to each one), turn to page 9 and you'll find this superhero dressed in red who can control fire and volcanic eruptions. I worked on the illustrations of this picturebook after winning the 22nd edition of the International Children Illustration Contest Scarpetta d'Oro and it happened more or less this way:
1. My illustration based on the theme "to each his own shoes" got the first prize at Scarpetta d'Oro award Organised by ACRIB. 2. The children of "Italia K2" elementary school (Fiesso d'Artico, VE, Italy) wrote a story based on my illustration and wan the school section of the contest. 3. I illustrated the awarded story, whose title is Un paio a ciascuno - A pair of shoes to each one " 4. A pretty picture booklet was edited by ACRIB on the occasion of the author children prizegiving.