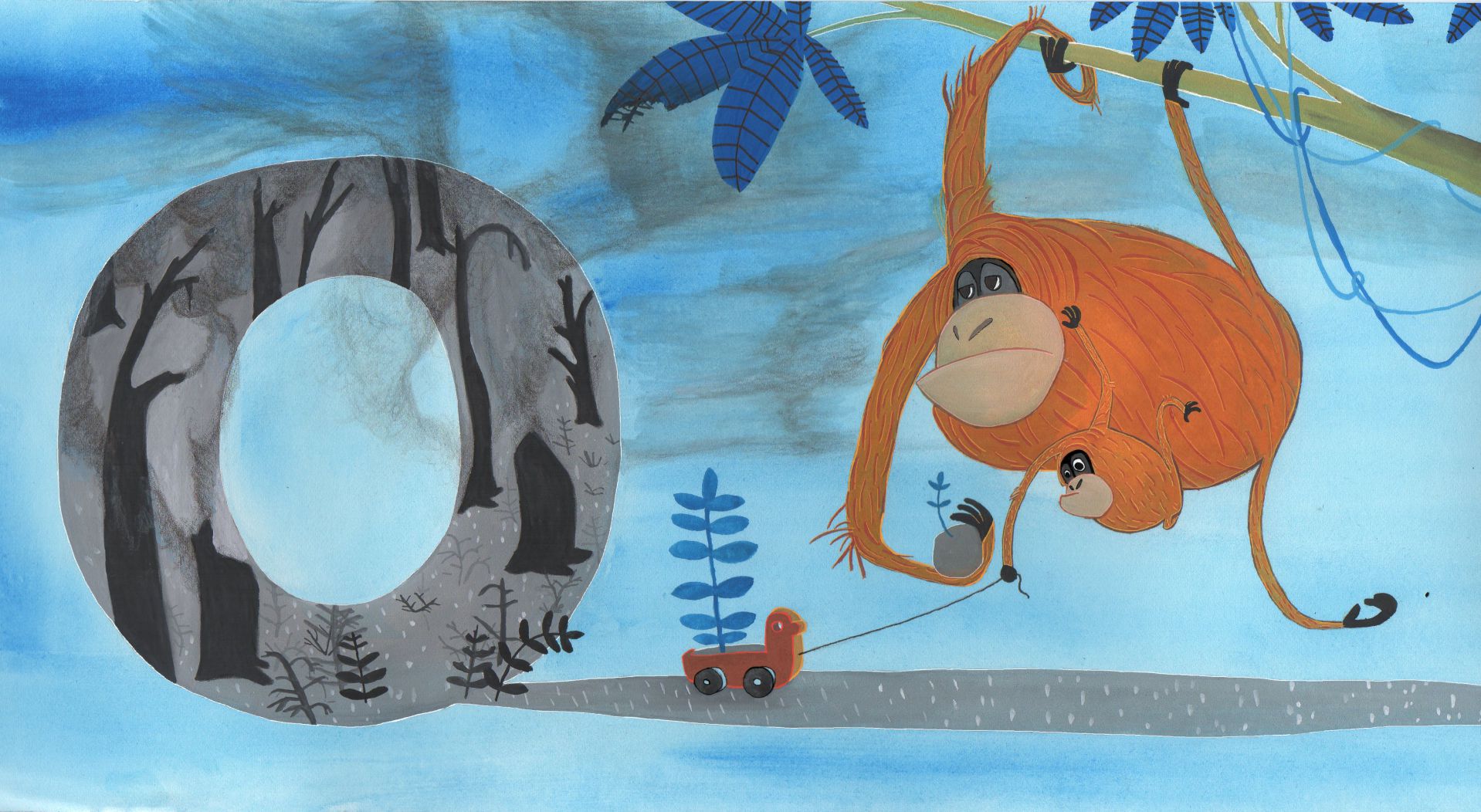 Orangutan
A unique arboreal great ape endangered to deforestation
My illustration for Animal Alphabets, letter #O - Orangutan.
Orangutans (Pongo) are Asiatic great apes native to Indonesia and Malaysia and are divided in three species (Bornean, Sumatran and Tapanuli Orangutan). They are intelligent arboreal ape that spend nearly all their time in the threes. All the populations of orangutans have drastically declined primarily due to habitat loss caused by human activities and deforestation. In particular, during the last twenty years orangutans lost approximately the 80% of their habitat due logging, forest fires and tropical forest conversion to palm oil plantations (source Orangutan Conservancy). All the three species of orangutan are now considered critically endangered and conservation efforts are ongoing to improve sustainability and let these animals survive in the wild.
In my illustration mother and baby orangutan are escaping from the fire that is destroying their forest. [2017] [2017]