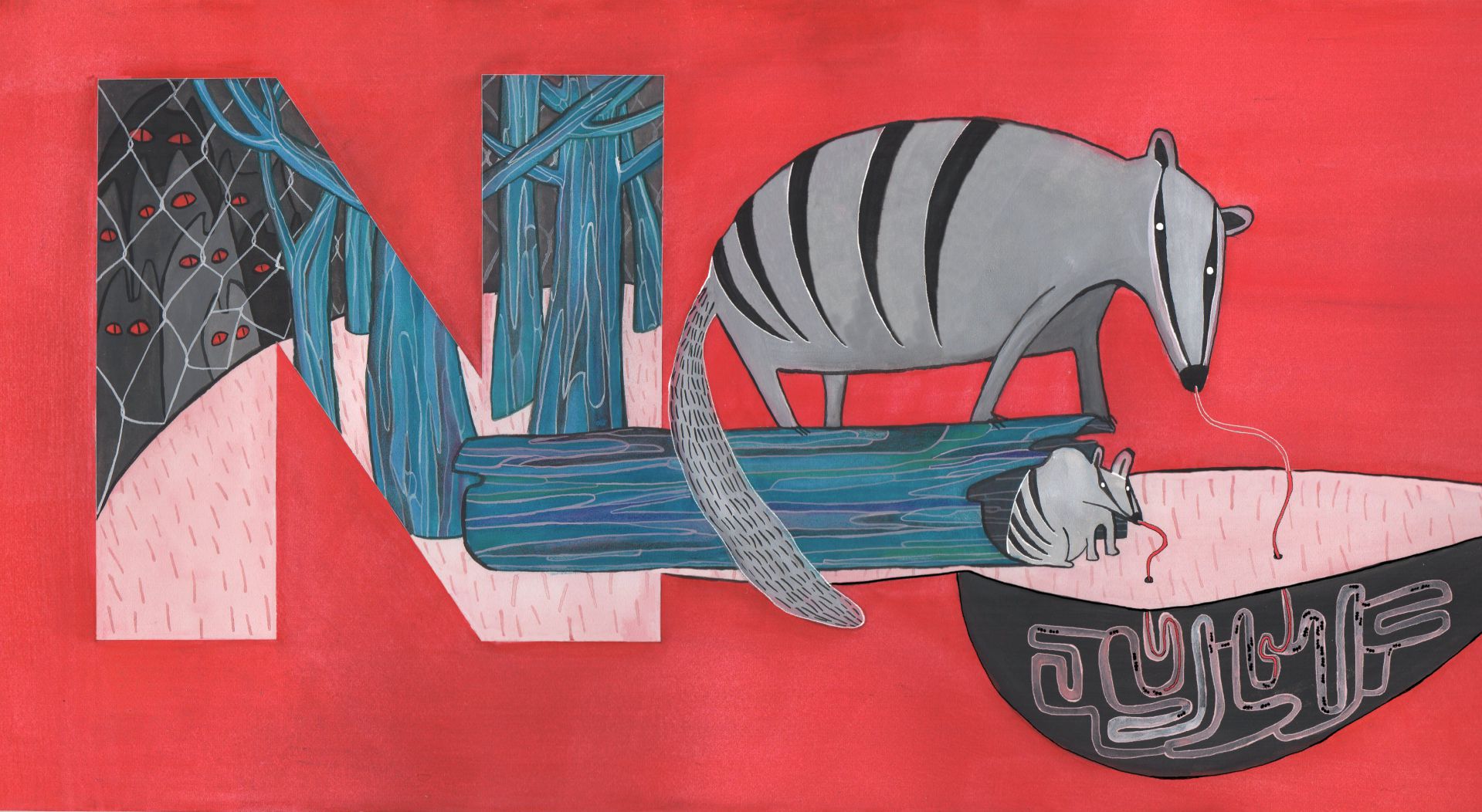 Numbat
An endangered Australian marsupial
My illustration for Animal Alphabets, letter #N - Numbat.
The Numbat (Myrmecobius fasciatus) is small Australian marsupial that lives in Eucalypt woodlands and eats termites exclusively (it is also known as banded anteater). Once diffused across the southern part of Australia, Numbat's range has drastically decreased after the European colonization of the continent. The introduction of new mammalian predators, red foxes in particular, led almost to the extinction of Numbats. Nowadays they are enlisted as endangered animals and only two natural populations remain in fox-free protected areas in south-west od Western Australia (source:Numbat Project). The estimated population counts less than 1000 individuals.
In my illustration mother and baby numbat are looking for ants in the underground, only the wire fence protect them from a lot of hungry foxes... [2017] [2017]