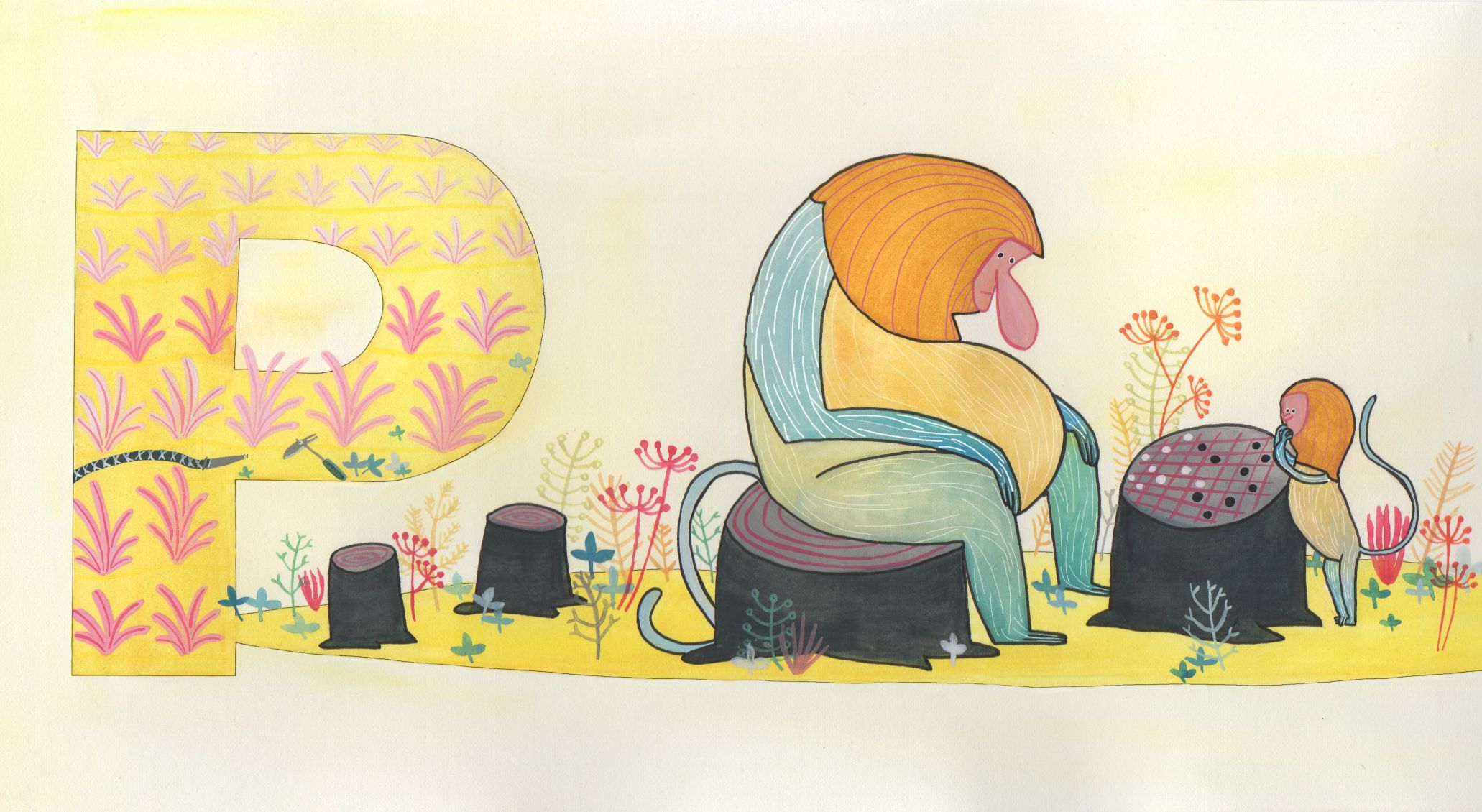 Proboscis Monkey
A rare monkey with a large nose
My illustration for Animal Alphabets, letter #P - Proboscis Monkey.
Proboscis monkeys (Nasalis Larvatus) are charaterised by an unusually large nose, or proboscis, that can reach 17 cm in males. Proboscis monkey is endemic of the island of Borneo, where it inhabits coastal areas and lowlands along rivers. It is an arboreal monkey, but it is a good swimmer as well and it usually lives in proximity of a water source. This species is listed in IUCN Red List as endangered since its population has decreased by more than 50% in the last half century and nowadays it counts about 7000 individuals only. The main threat is habitat loss and fragmentation due to forest logging for timber, oil palm plantations and human settling (source National Geographic).
In my illustration mother and baby monkey are using a stump to play chess, while their home forest has been logged and replaced by a cultivation. [2017]