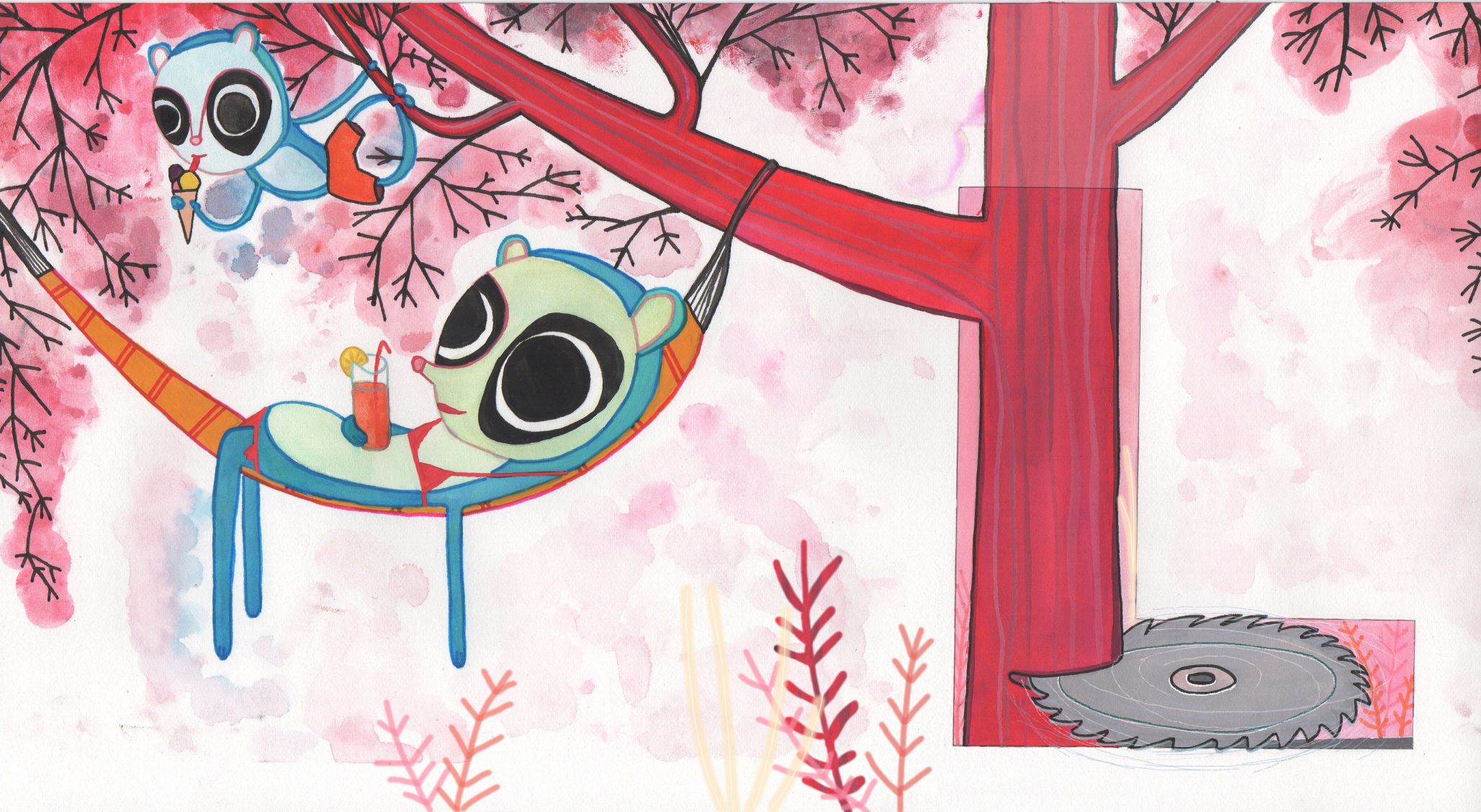 Loris
An endangered asiatic primate
My illustration for Animal Alphabets, letter #L - Loris.
Slender loris (Loris) is a genus of primate that includes two species, red and gray slender lorises. It is native to India and Sri Lanka, where it is found in forests. Lorises have nocturnal and arboreal habits and they travel along the top branches of trees extremely slowly. The decline of slender loris population is due to the destruction and fragmentation of their habitat and to the poaching activity. Conservation efforts are ongoing to monitor the distribution range of slender lorises (source EDGE - Evolutionarily Distinct and Globally Endangered).
In my illustration, the lorises are enjoying summertime in the forest, but they didn't notice the saw that is cutting their tree! [2017]