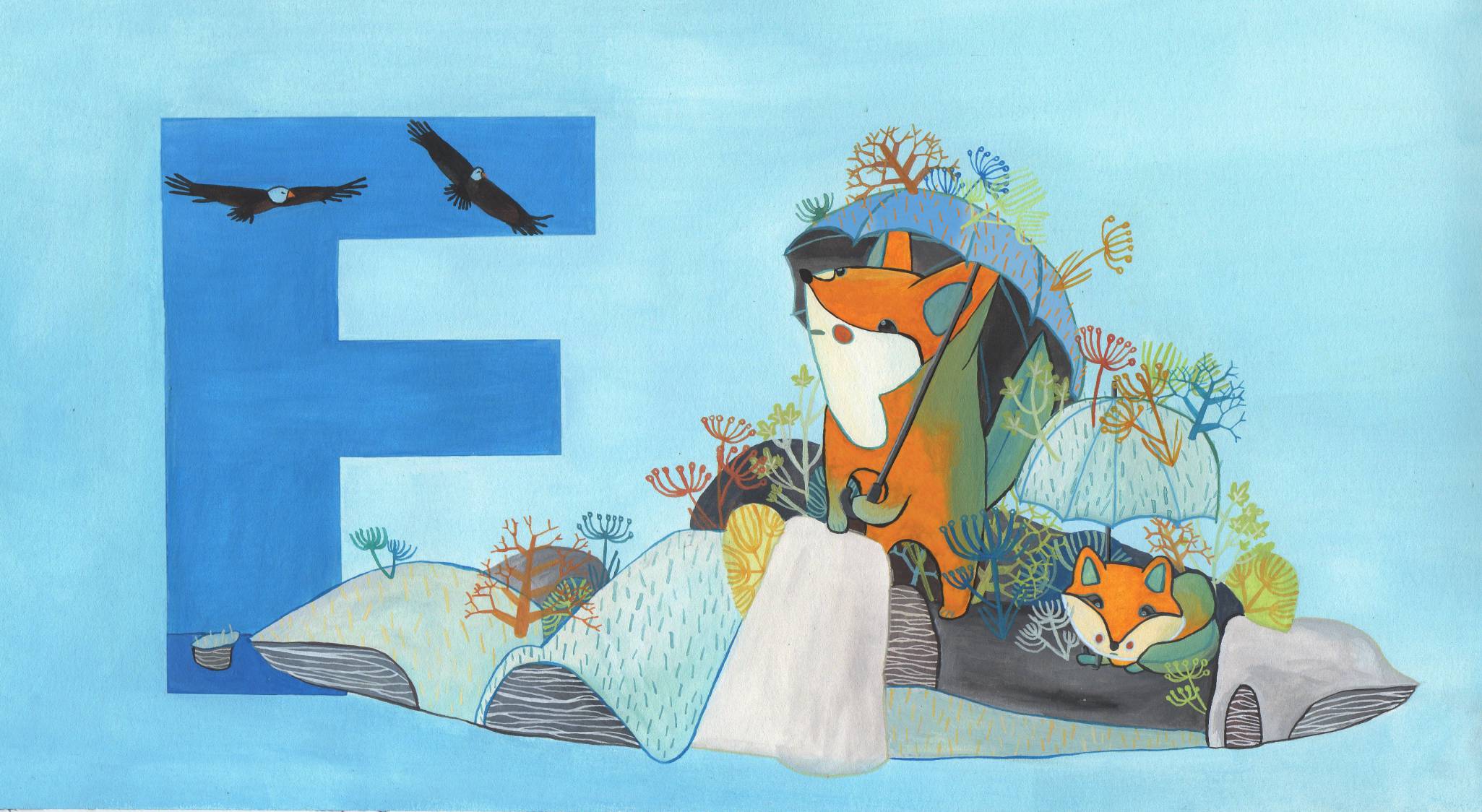 Island Fox
An endangered insular dwarf animal
My illustration for Animal Alphabets, letter #F - (Island) Fox.
The island fox (Urocyon Littoralis) is a small fox that lives in Californian Channel Islands. It evolved differently from continental foxes due to geographical insulation and it present unique characteristics on each of the six islands it lives on (source Wikipedia The island fox became critically endangered to extinction since the 1990s. The decimation of the foxes was caused by the migration of golden eagles towards the channel islands, which started feeding with foxes. The golden eagle is not native of the islands, but it replaced the bald eagle, which was decimated by DDT exposure in the 1950. While bald eagles subsisted on fish, golden ones started preying on the island fox population. After many conservation actions, the foxes population has started to recover and the species is now listed as near threatened (source National Park Service).
In my drawing fox and pup hide from the eagles under mimetic umbrellas. [2017]