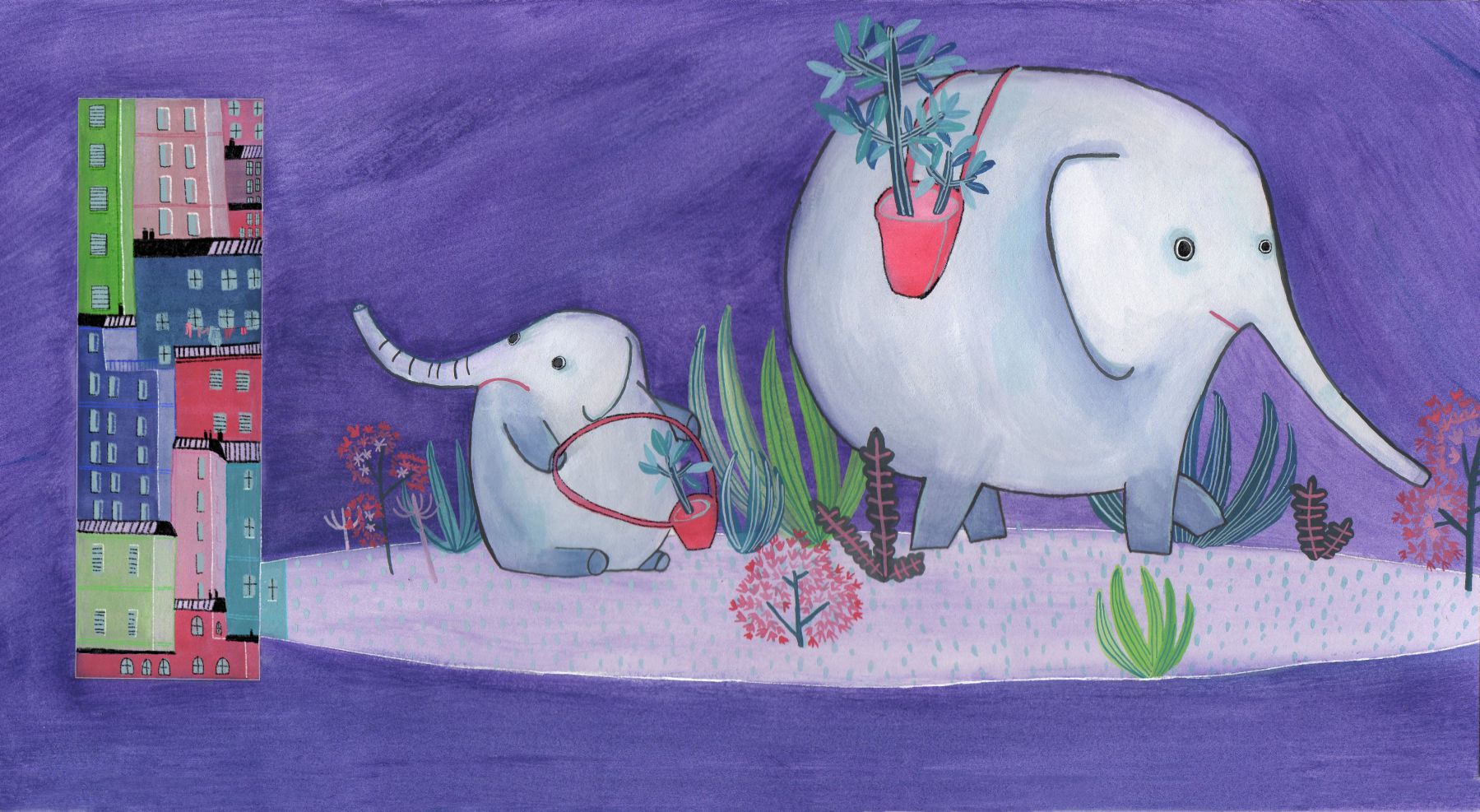 Indian Elephant
Endangered animal by habitat destruction
My illustration for Animal Alphabets, letter #I - Indian Elephant
The Indian Elephant (Elephas Maximusis Indicus) is one of the three subspecies of Asian Elephant. It lives in the grasslands and forests of mainland Asia, being mostly diffused in India an it lives a predominantly nomadic life. Due to this habit, it needs a wide extension of wild habitat and thus it suffers the increase of human settlements, streets, cultivations and land exploitation in general. Habitat loss, fragmentation and degradation is the primary threaten for Indian Elephants, which are listed as Endangered by IUCN since 1986. It has been estimated that the wild population has declined 50% in the last three generations.
In my illustration elephant and its calf are looking for an intact territory. [2017]