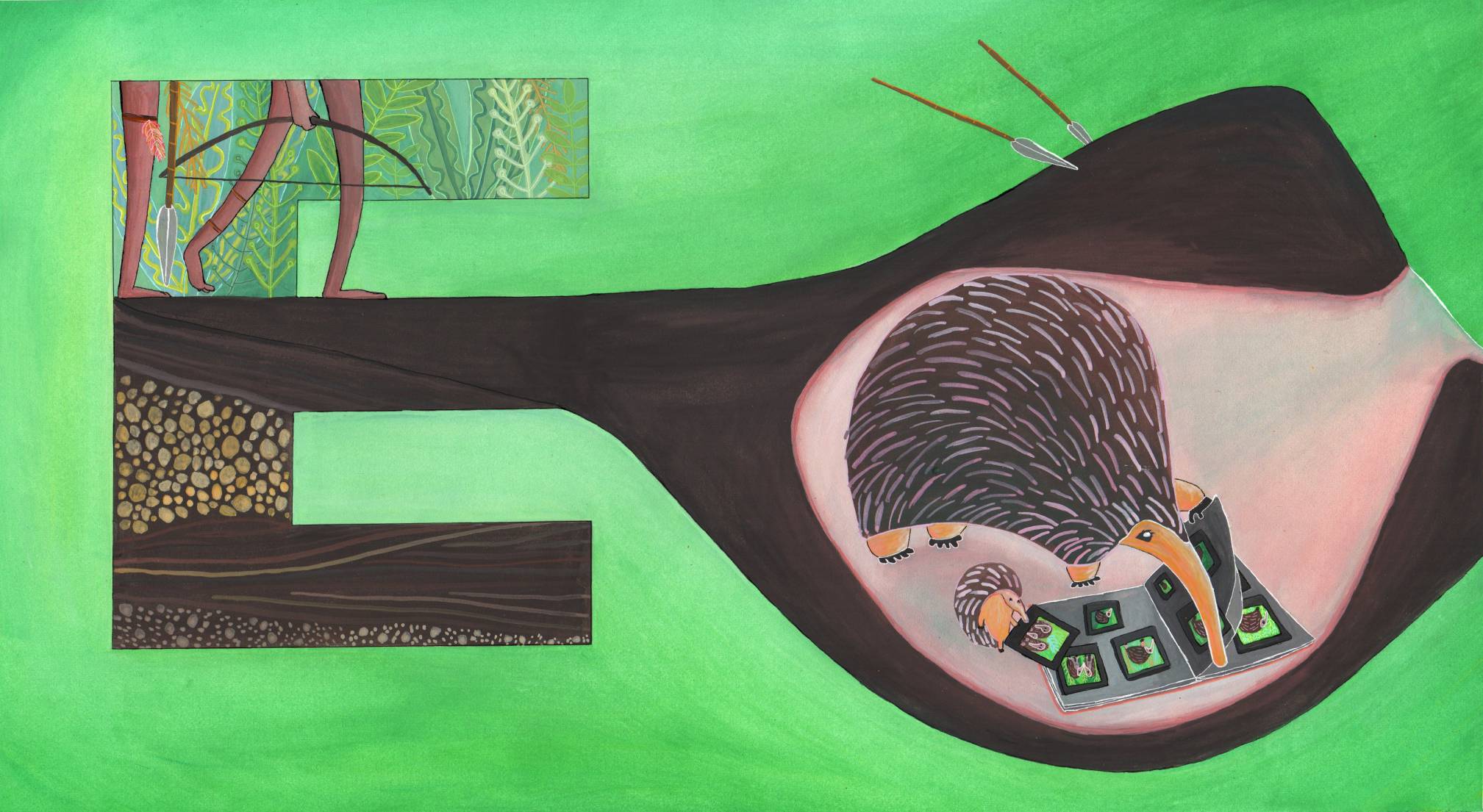 Echidna
An endangered mammal that lay eggs
My illustration for Animal Alphabets, letter #E - Echidna.
Long-beaked echidna (Zaglossus) includes three species, all of them native of New Guinea only (source Wikipedia). This animal looks like a spiky ant eater and it is the only mammal, with Platypus, that lays eggs. It is nocturnal and it lives in the deep forest, often burrowing during daytime. However the population of echidnas only occupy the most remote zone of the island and it is considered critically endangered. The species decline has anthropogenic causes and it is mainly due to overhunting. Nevertheless its traditional hunt is still permitted and practised (fonte fonte Mongabay.
In my drawing, echidna and puggle are hiding in a burrow from hunters and they are watching the family photobook. [2017]