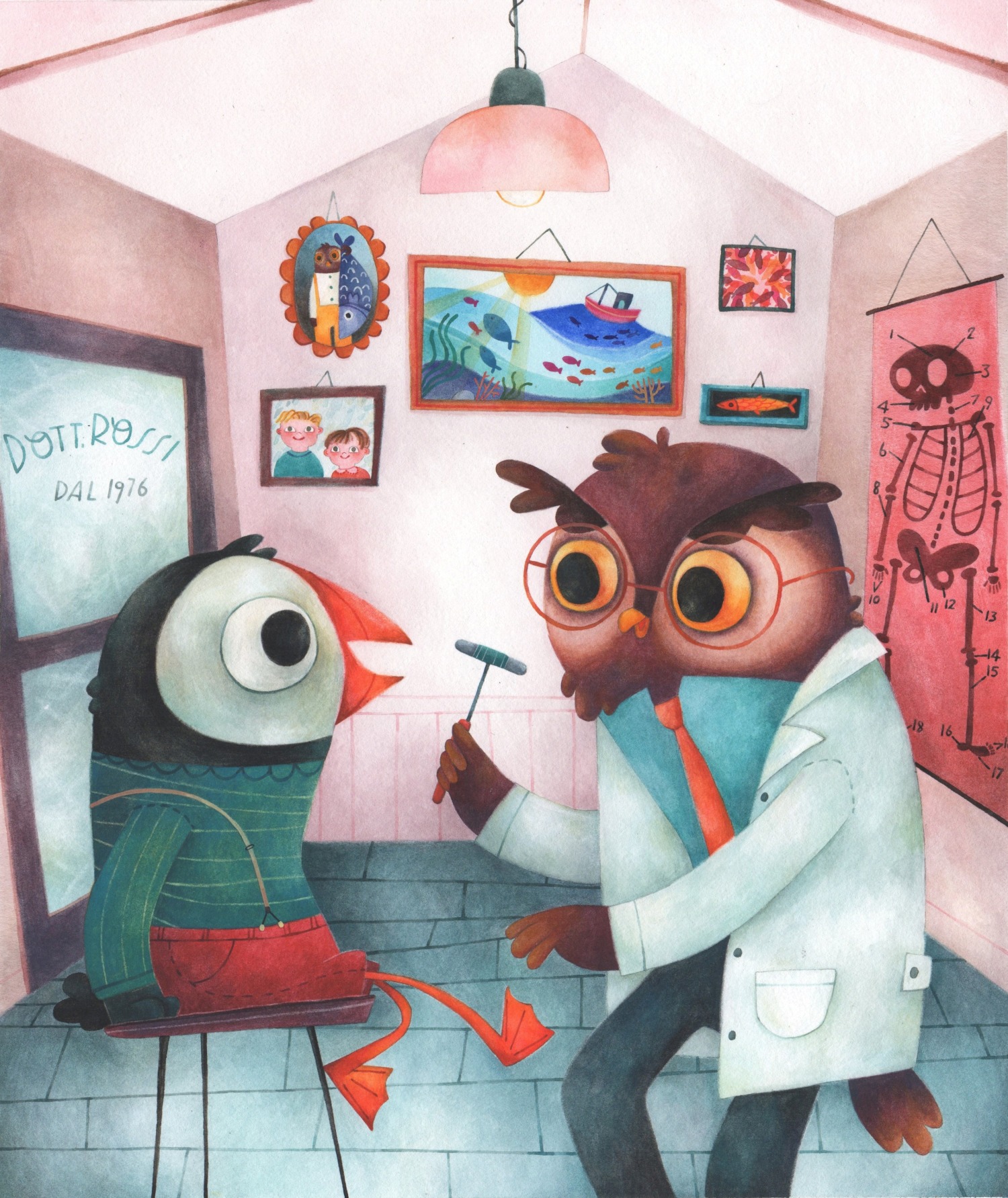 Doctor Owl
A personalised retirement present
I'm happy to introduce you Doctor Owl, a custom designed gift for the retirement of a special doctor. His actual name is Doctor Rossi, as you can see from the writing on his studio door, and he is an orthopaedist. Working on the doctor's owl version has been exciting and challenging, I thought that his proper patient should be a bird too, a puffin in particular.
The doctor loves collecting paintings, fishing, playing with his little grandchildren and of, of course, he knows all the bones of the human body inside out: the perfect details to personalise his portrait.

Don't forget that I'm available for commissions! If you like would like a personalized painting for a special person, run to the contacts page and drop a line to me! [2019]