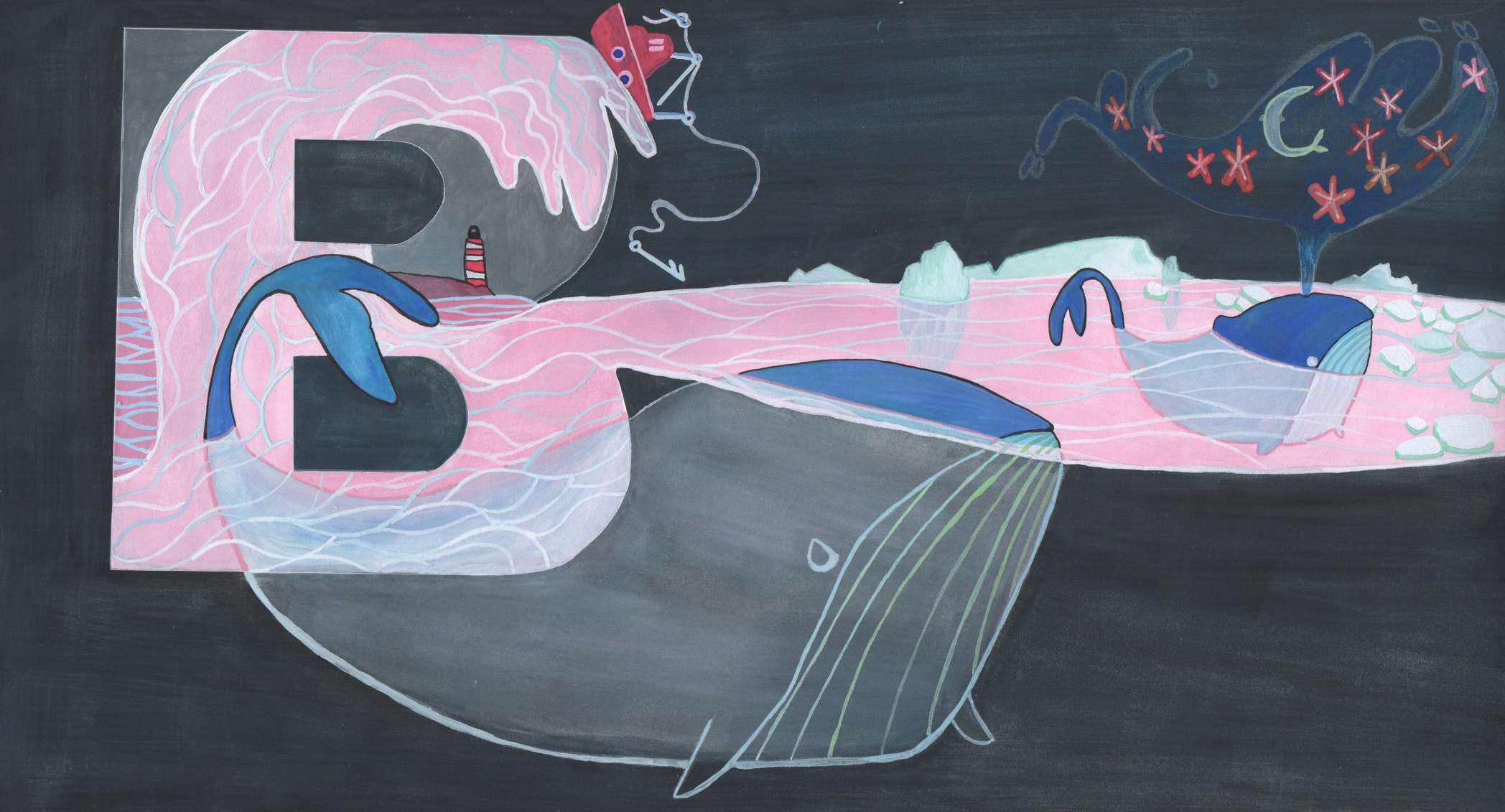 Blue Whale
Endangered animal to commercial whaling
My illustration for Animal Alphabet letter #B - Blue Whale.
This marine mammal (Balaenoptera Musculus) belongs to the baleen whales and it can reach up to 29.9 metres (98 ft) in length and over 181 tonnes (200 short tons) in weight. Its outstanding dimensions makes it the largest animal known to have ever existed (source: Wikipedia). Blue whales were abundant in nearly all the oceans on Earth until the beginning of the twentieth century. For over a century, they were hunted almost to extinction by whalers until protected by the international community in 1966. During the 20th century, the species was almost exterminated due to commercial whaling. It has slowly recovered following the global whaling ban but it remains endangered and faces a number of serious threats including ship strikes and the impact of climate change (source: WWF).
In my drawing the whale defends her calf from whalers while moving towards the safer Arctic Sea. [2017]